On the MiC: MDC's chief procurement officer on Canada's need to differentiate
Brett Colbert on the need to reverse the trend of using blanket North America campaigns for Canada ahead of his ICA Procurement's Perspective talk.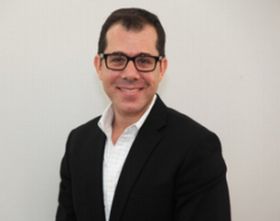 Brett Colbert, chief procurement officer at MDC Partners is one of three speakers the ICA is bringing to Toronto on Dec. 10 for its Agency of the Future: Procurement's Perspective event at the Spoke Club, which will run in the morning from 8:30 to 11 a.m.

MiC caught up with him ahead of the presentation to get a preview of his talk, the changing nature of relationships in the industry and challenges moving into the coming year.
What can we expect from your talk?
Colbert: I will be talking about you can sustain long term partnerships between clients and agencies. About how retention is the new black because retaining clients is much less expensive than doing a jump ball for new agencies on project work.
How has the relationship between procurement and parts of the agency changed in recent years?
Colbert: It is interesting, because a procurement-measured key performance indicator traditionally has been on costs savings. [But] marketing is an investment to maximize, not a cost to minimize. So if we are looking to drive costs out of the equation, we have a question of whether procurement and marketing are going after the same results. That is where relationship management comes in: you need to invest in your agencies to make them successful brand builders. That investment will yield better results at a better value. Instead of reducing costs the new metric for procurement is getting the best value at the best price. What is difficult for a lot of procurement organizations to measure is how much does "value" cost? Procurement knows the cost of everything, but not the value of anything. That is why I do what I do now to ensure the agencies are bilingual and speak both the languages of marketing and procurement.
Procurement needs to work on ways where we can save clients' money and yet make the investment on the thinking and strategy, then everyone gets what they want. And talent gets to think and create, specifically for the Canadian market. We don't want the Canadian market to only become a market for globally adapted creative.
Which way do you see the trend of globally adapted creative being used in Canada going?
Colbert: Unfortunately, I am seeing more of it used in the Canadian market. Recently I am seeing more and more global buyers doing a North American rationalization and therefore they are going with the larger agency partners out of the US. And as we know the Canadian consumer is a completely different consumer and there needs to be culturally relevant creative that is going to speak to that consumer and engage with them to create experiences that are specifically Canadian.
What are some challenges you see coming in the next year?
Colbert: Realistic budgets for the Canadian market, both on the client and agency side. Canadian talent is best in class and, sadly, because of the way they have allowed themselves to be priced they are often perceived as a commodity.
Also, agencies inability to say no and the risks if they have if they do say no. Because the supply and demand situation in the marketplace is what it is, our agencies aren't too quick to say no.  Because they have financial targets, they're often be willing to invest initially with hopes of longer term revenue opportunities.  Unfortunately that isn't always sustainable.
If media agencies are going to be tied to a business result they need to be seen as a business partner and not a vendor or supplier. We often challenge and welcome clients and procurement people to come into agencies and understand how the process works. Agencies in Canada are scrappy and get stuff done extremely effectively, but the ask and the demand over delivers what they currently have budgeted to pay.