Rogers' NHL deal could spur regulators: Moody's
The ratings agency speculates the hockey deal could spark CRTC intervention if it is seen to be adverse to consumers.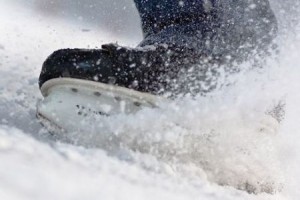 Rogers' mammoth $5.2 billion, 12-year deal with the NHL could lead to unprecedented market inequality and trigger broadcast regulatory reform in Canada, a new report from Moody's speculates.
The investors services and financial ratings agency released a report late last week saying that while Rogers has yet to outline its plans to monetize or distribute the NHL programming, there are a number of likely scenarios that could prompt the CRTC to introduce new reforms if consumers are seen to be affected adversely. Moody's expects any new regulation would likely limit Rogers' anticipated revenues from the deal.
As a result of the deal, Moody's believes that Rogers will consider, for instance, offering some of its NHL programming exclusively to Rogers subscribers in certain circumstances. Or, it may offer programming to other BDUs while offering the same content to its subscribers for a discounted price. These and other speculative scenarios may run counter to a 2011 CRTC decision that prohibits companies from offering television programs on an exclusive basis to their mobile or internet subscribers, with the added wrinkle that some of the future programming may not be "televised" per se, according to the report.
Rogers' NHL deal is unprecedented, the report says, and Canada's regulations aren't set up for a deal where a national rights holder is neither an over-the-air broadcaster nor national specialty channel, but instead controls widespread distribution networks, both wired and wireless.
The report goes on to say that the transaction takes place within the context of other ongoing consumer-focused telecom regulatory efforts in Canada, and therefore amplifies the risk that the deal will spark CRTC intervention. Since the Canadian government has expressed its desire for new entrants to the wireless market and requested BDUs offer pick-and-pay television viewing options, a deal that creates access inequalities or is perceived to be unfair to consumers is more likely to gain the political traction that will lead the regulators to step in. However, any adverse consumer developments would likely prompt a targeted response as opposed to a total regulatory overhaul, the report states.