Associations reflect on 2013: CMDC
Executive director Janet Callaghan (pictured) and president Penny Stevens on three things they realized this past year, and emerging trends going into 2014.
To end 2013 and start the new year, MiC caught up with some of the advertising associations to hear what they learned and achieved this past year and what will be on their radar heading into 2014. The Canadian Media Directors Council executive director Janet Callaghan and president Penny Stevens spoke about issues like amplifying the influence of the organization in Canada and increasing the speed of solutions for members.
How will the CMDC as a collective voice be bettering the business this year for members?
1. Amplify our leadership voice and influence: The CMDC and our member agencies need to step up our efforts to play a more vocal role in simplifying the complexities in this vibrant communications and media environment. We need to jump into the dialogue more often using our informed opinion on consumer access, attitudes and activation, to give our client marketers a wider resource base on which to make better decisions.
2. Inclusivity and expanded member voices to broaden perspective and learning: This is a three-pronged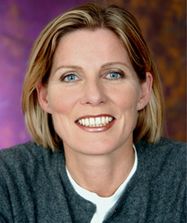 initiative: 1. To establish a multidisciplinary "Future Forward" advisory group. 2. To expand membership to include in-house client media teams. 3. To establish a "leaders of tomorrow" group comprised of our agencies' best and brightest millennials.
3. Collaboration with marcom stakeholder associations to leverage our collective resources to deliver world class standards of operation to Canada: To join with our colleagues at the ACA, the ICA and QMDC to tackle issues like VOD, improved measurement initiatives and self-regulation of interest based advertising. We need to find common goals on important topics and work with key partner vendors toward solutions which fit our mandate and our marketplace.
Where does the CMDC think the industry needs to change in 2014?
1. Management of the marcom process: We need to find a streamlined solution for marketers straddling the management of different and disparate communication suppliers to create fast to market integrated campaigns.
2. Delivering on the promise of technology: Borrowing from the software industry we need to "ship quickly, iterate often, respond to consumer feedback and deliver measurable results."
3. We need to better anticipate hurdles and increase the speed to solutions: Our industry works within legacy regulatory framework in a digital world.