Mobile in 2014: What's hot for the year ahead
Juice Mobile's president and CEO Neil Sweeney on wearable tech, proximity marketing and other trends he sees picking up steam as we head into the new year.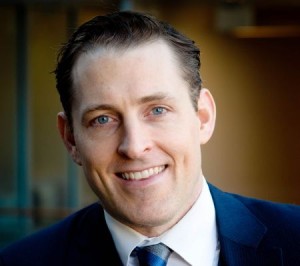 By Neil Sweeney, president and CEO, Juice Mobile
This year, we saw mobile become an even bigger part of the overall marketing and advertising spend with our brand and agency partners. With consumer interaction with multiple devices increasing, the  need to adapt to different consumer behaviour per device is vital. As we hit the new year, here are the top trends we'll see in 2014 and beyond.
1. Wearable tech: In 2013 we saw many new wearables come into the market. Google has Glass, Samsung has its Galaxy Gear, Nissan has its Nismo Watch and Up, FitBit, Nike+ FuelBand and Pebble were introduced to the market. As consumers are becoming increasingly attached to our connected devices, the ability to track and quantify daily activities and make our lives more efficient is intriguing. Studies show that the sales of wearables tripled between 2011 and 2012 and the global market for wearables in sports and healthcare alone are expected to reach 170 million devices by 2017. These devices give their companies and brands the ability to tap into consumer data to advertise to a specific demographic. Wearable devices are a large achievement for mobile technology, but they enable advertisers to target ads based on behavioral figures and capture big data.
2. Social mobile advertising: 2013 brought us Twitter's acquisition of MoPub, Instagram and Pinterest ads, Instagram video, Instagram Direct and the importance of using social media as a real-time advertising tactic by brands. The mobile apps for these social networks have become robust and have changed the way these companies structure their advertising offerings. With Facebook expected to bring in $850 million and  Twitter $226.3 million in mobile advertising for 2013, these numbers will only increase as more advertisers see value in the mobile consumer. Research has proven that interactive, in-stream mobile video campaigns including social calls-to-action saw a 35% boost in Facebook engagement rates. These results show that consumer behaviour on mobile is inherently social. Users consume and share so much from their mobile devices and both social networks and advertisers are just beginning to realize its true worth. In 2014 it will be interesting to watch how brands use all the new opportunities in a creative way to engage audiences.
3. Native advertising: With smartphone penetration climbing to 72% in Canada this year, there is a greater need for mobile advertising to evolve beyond the banner. These small screens force publishers and brands to harness creativity in order to catch glances and clicks on their content. This past year brought on a lot of discussion about the definition of native advertising and how it fits into existing mobile revenue models. Disrupting previous notions of mobile advertising, native ads give brands the chance to blend advertising content with the style and format readers are familiar with from the publisher. Native emerged as the buzzword for 2013 but in 2014 this format will become the norm with publishers that respect and value their user experience and for brands that are focused on telling a story through content.
4. Mobile shopping/ m-commerce: We've all been there. You get to the cashier at a store to make a purchase and you go to reach for your wallet in your purse or pocket – only to find it empty. In most of these cases, people will have their smartphones on them. Whether consumers are looking to browse for items and best prices, make a purchase from their mobile or pay for an item in-store using their device, smartphones are penetrating every part of the path to purchase, including the purchase itself.
In 2013, we saw the uptake of both Apple's Passbook and iBeacon for iPhones and the Google Wallet for Android devices. A Gartner study reports that mobile payment transactions were valued at $163.1 million in 2012 and is set to hit $235.4 billion in 2013. This is huge. Mobile wallets are en route to making the wallet obsolete and having everything literally at consumers' fingertips. As the technology is readily available in a majority of smartphones and POS systems, Canadian banks that use the chips to create NFC-enabled credit cards are making the move to mobile apps with the same ability. In the near future, technology providers, banks and retailers will have to work together in order to serve the mobile payment technology that is already in place.
As retailers begin to tap into mobile audiences, the need to stay on top of consumer shopping behaviour is vital. A study from Vibes concluded that 44% of shoppers frequently use their smartphones in-store to comparison shop. With the threat of mobile showrooming and browsing, retailers must develop a strategy to respond to consumer actions in order to keep them in their store and [engaged with their] content. Mobile responsive sites, branded apps and easy check-out systems make for an engaging mobile experience for consumers. Many retailers are also tapping into multiple mobile channels such as social media and proximity marketing in order to create brand awareness and offer deals and coupons to their audience.
5. The evolution of mobile ad buying: Mobile ad buying is often planned in a silo and should be integrated into a brand's entire marketing strategy. That said, the environment is rapidly evolving as adtech companies try to make the formats and processes more efficient with the introduction of technologies that take content beyond the banner. Mobile ad buying in Canada in 2012 was $160 million and is expected to rise to $240 million by the end of the year and reach $301.7 million by 2014.
Straying away from making single buys with publishers, Canadian ad networks are starting to flourish and will only get larger. Marketers looking to be efficient and cost-effective are now looking to programmatic buying as their core buying method. Programmatic takes into account the important factor of context – delivering the right ad to the right audience at a key moment in time. This level of intent and engagement has quickly become the Holy Grail of mobile marketing that brands and planners are looking for.
Canada was a fairly late adopter of programmatic models such as RTB, but the ability to serve advertisers and publishers in an efficient and targeted way has rapidly caught on. As the technology becomes robust and more brands and publishers hop on the bandwagon, the market can only grow and get smarter.
6. Proximity marketing: Getting in front of consumers has always been the goal of marketers. With consumers using their mobile phones in-store, the wealth of geo-location possibilities has become popular because they capture attention right at the point of intent.
The technology around proximity marketing has become far more sophisticated in 2013 than previous years. As QR codes become outdated, the introduction of Wi-Fi, Bluetooth Low Energy and NFC technologies are beginning to claim their territory in the market and allow for retailers to access their consumers on a personal level. This year, Apple introduces its iBeacon technology that enables retailers to deliver personalized, location-based offers.
As many of these technologies are still very new, it will be interesting to see which retail frontrunners adapt to these innovations. The trend towards hyper targeting and delivering personalized promotions has given retailers a way to categorize and pinpoint shoppers. In 2014 we'll see proximity marketing play a large part as brands incorporate activations via mobile in-store, in-pack and across all media.
7. Multi-device consumers: In 2013, we saw the commodification of the multi-screen lifestyle. We have mastered the art of multitasking and our growing use of multiple devices has been taken into account when thinking about advertising. Tablet shipments are expected to grow 58.7% year over year and are on track to outsell PCs in the final quarter of this year.
From 2014 and beyond, advertisers will have to capitalize on the behaviors of consumers on different devices. We use different devices at different times of the day; our smartphones primarily in the morning to dominate our time as soon as we wake and the morning commute, PCs during the nine-to-five work day and primarily tablets at night when we are relaxing or in combination with other activities. With so many devices and screen sizes, advertisers must make sure that they take into account the environment of a device when thinking about which content they are serving. Cross-device campaigns have become so popular but the importance of treating every channel and device differently must be emphasized.