The latest on the proposed PMB/NADbank merger
Presidents of both boards share details of the first meeting, as industry execs say what changes need to be made for a better future for newspaper measurement in Canada.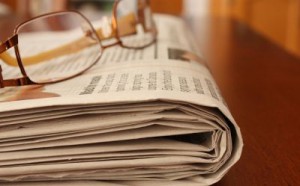 Late last week the PMB and NADbank hosted the first joint meeting between the boards of the two organizations since first announcing intentions to form a new organization with an accompanying set of new data last September. A proposal was presented to the two boards in the joint meeting to link the two existing databases as early as fall 2014 and spring 2015 with combined interviewing for a new operation beginning shortly after in either late 2014 or early 2015, according to Steve Ferley, president, PMB.
Ferley says a good amount of progress was made at the first meeting between the two organizations, with a few areas identified as places needed to make more concrete information available, with one being increasing the frequency of data for daily newspapers.
"There needs to be a definition on what is meant by more frequent data," says Ferley. "A lot of agencies say they can't cope with the data they have now and that they already have a lot of information. The general thought process has drifted to quarterly data reporting, we know how you can produce data on the most recent quarter from the two studies, it is now a question of how to implement it at the right data quality that the industry can trust and is robust enough over time."
Bill McDonald, chair of NADbank and president and publisher at Metro English Canada, says both frequency of data and total brand footprint were discussed at the meeting last week between the two measurement companies and will be picked up at another meeting within the next couple of weeks on how the groups move forward.
"There is a strong spirit to bring the two organizations together, there is a great deal of interest within the two boards," he says. "In addition to the two boards, both the CMDC and CDMQ have issued statements in the recent past that strongly urge the two organizations to work together."
News of the meeting comes as Phillip Crawley, publisher, the Globe and Mail, tells MiC the need for better cross-platform data and more frequent numbers is strong for newspapers in Canada.
"One of the issues in the industry is that we don't feel we have been able to tell a strong enough story to clients," he says. "We feel we need better research and data to take to market. We have been saying for the past 18 months pretty loudly that the kind of data that is currently released through NADbank and PMB isn't sufficient. It tells part of the story, but it certainly doesn't tell the more complex story around people's changing consumption habits."
He adds that the Globe's business partners are very straightforward about the need to showcase better cross-platform data.
"Our advertising team needs current data and some of the agencies are very frank in saying 'unless you guys can tell a better story there are going to be a lot less newspapers a few years from now'," he says. "We want to be able to make a case to show the changing landscape. I think we know from our own internal data that we have a good story to tell but without third party validation it might lack credibility in the eyes of agencies."
Penny Stevens, president of Media Experts and CMDC and a member of the NADbank board of directors, agrees that infrequent data and a lack of cross-platform information are the main issues around newspaper measurement in Canada.
"It would be wonderful to have the data unified on one platform, through a merge between PMB and NADbank that would help everyone both financially and with some focus on the needs of both sides of the equation, be it magazines or newspapers," she says.
Michael Fielding, VP and group account director at ZenithOptimedia, agrees that more frequent data is necessary, but only if it is going to tell an evolving story.
"From the standpoint of the publishers I can see how they're saying that the studies aren't coming out fast enough to document the shift online," he says. He adds that from a digital perspective, if data isn't released often enough to show how quickly digital news consumption is increasing and titles are aiming to show growth, he agrees that studies aren't released with enough frequency.