Super Bowl posts second-best ratings performance
Sunday night's CTV broadcast of the football game brought in an average audience of 7.3 million viewers.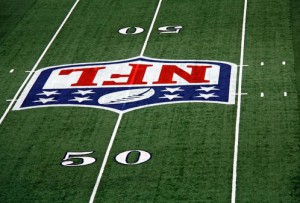 Sunday night's Canadian broadcast of the Super Bowl brought in the second-most viewers ever for the telecast on CTV, with an average audience of eight million viewers tuning into the game on CTV and RDS (CTV had 7.3 million viewers and RDS had 610,000).
The broadcast is bested only by the 2012 Super Bowl, which saw total average viewer numbers come in at 8.2 million.
In all, Sunday's game brought in a total of 18 million Canadians who watched at least part of the game. Viewership peaked during the halftime show, with nearly 10 million people tuning in to see Bruno Mars and the Red Hot Chilli Peppers.
MasterChef Canada's post-Super Bowl episode brought in 1.6 million viewers. Those numbers best last year's post-Super Bowl show Motive's numbers by 28%.
The Super Bowl also scored on Twitter, bringing in more than 24.9 million tweets about the game and halftime show. Tweets peaked at the start of the third quarter for Seattle Seahawks' Percy Harvin's 87 yard kickoff return, which scored a touchdown to open the second half.

NFL photo via Shutterstock