Digital spinoffs of popular primetime shows debut during Olympics
NBC launches multiple web series creatively linked to four of its shows that will stream on YouTube and NBC.com.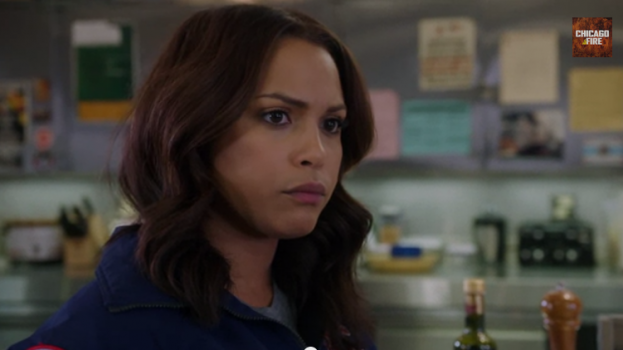 With the Winter Olympics monopolizing NBC's primetime schedule, fans of the network's regular line-up of comedies and dramas have been left wanting for more. To remedy that, NBC announced today that it has taken the unprecedented step of ordering four-part digital-only spinoffs of its shows Chicago Fire, Parks and Recreation, Grimm and Parenthood to stream on YouTube as well as NBC.com and Hulu in the US that will debut between now and the close of the Games on Feb. 23.
"We worked closely with the writers on these series and want to give our audience a chance to stay in touch with their favourite shows," said NBC Entertainment EVP Rob Hayes in a statement. "These digital series provide a great way to give our loyal audience even more original programming."
With the exception of Parks and Rec, the digital extensions centre around younger, female characters, which speaks to the same demo the NBC is trying to reach with the productions.
Debuting Feb. 11, the Chicago Fire digital series I Am A Firefighter focuses on paramedic Dawson played by Monica Raymond (pictured in screengrab). A sneak preview has been posted on YouTube.
The Parenthood extension, Friday Night at the Luncheonette, debuts Feb. 13. It stars Mae Whitman, who plays the troublesome daughter on the TV show.
Debuting Feb. 14, the Grimm digital series Love is in the Air revolves around a Valentine's Day love spell and features characters played by Bree Turner and Bitsie Tulloch. Last month, Grimm's head digital writer Nicholas Peet told Variety that younger writers on the team are tasked with developing the show's online presence as NBC continues to experiment with digital extensions.
The Parks and Recreation digital series titled The Hapley Group, debuting Feb. 20, features newscaster Perd Hapley (Jay Jackson) and a cast of Pawnee characters in a heated, political round-table discussion.
From Stream Daily