MasterChef Canada cooks up big ratings
Monday night's broadcast brought in a series high of 1.8 million viewers for the CTV show.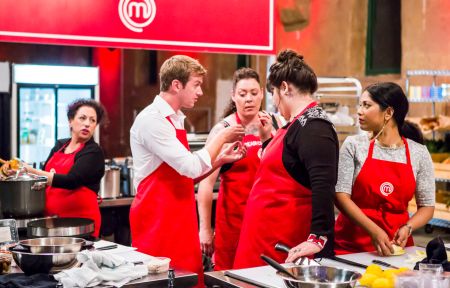 Canadians were tuning in to see fellow countrymen vie for a culinary, rather than athletic, prize on Monday night as MasterChef Canada brought in its highest viewership levels yet.
According to BBM Canada numbers supplied by Bell Media, 1.8 million viewers tuned into the broadcast, a growth of 30% in total viewers from the previous week's show. Those numbers also grew 48% in adults 25 to 54, 43% for adults 18 to 49 and 57% for adults 18 to 34.
Ratings for Monday night's broadcast peaked at 2.15 million viewers when Danny Raposo of Brampton, ON., was sent home as the fourth chef eliminated.
The first season of MasterChef Canada on CTV is being sponsored by Keith's and Kraft.