Heather Forrester joins TC Media
The former Appnexus country manager has joined the media company as VP of sales for shopper marketing, ad network and media.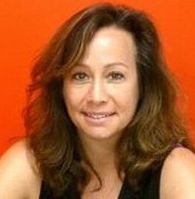 TC Media has a new addition with Heather Forrester joining the company as its VP of sales for shopper marketing, ad networks and media.
Forrester comes to the company from her most recent role as country manager at Appnexus, where she worked since September 2012. Prior to starting at the advertising company, Forrester held roles at Google, Syncapse and Yahoo.
She says the new role at TC Media includes managing the company's ad network and programmatic space as well as its shopper marketing efforts and its media through the Totem division. Forrester says she was keen to join the company for the opportunity to work with Patrick Lauzon, SVP of interactive marketing solutions at TC Media who joined last July.
Her inventory of programmatic advertising spots is set to grow this year as TC Media expands the amount of original online video it produces for its titles, with a focus on Canadian Living, Elle Canada, Elle Quebec and Coup de pouce.