Rogers goes outside for radio push
A promotional campaign for ten stations across the country is using media outside Rogers' network of properties, a first for many stations.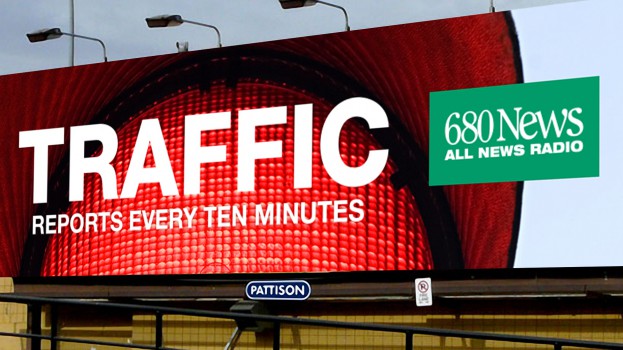 Rogers Media is making a significant buy to promote ten of its radio stations across the country, including 96.9 Jack FM (Vancouver), Sonic 104.9 (Vancouver), 680News (Toronto), Kiss 92.5 (Toronto), 92 CITI FM (Winnipeg), 96.9 Jack FM (Calgary), 95.9 KiSS FM (Calgary), 96.7 CHYM FM (Kitchener), Sonic 102.9 (Edmonton) and 92.9 Jack FM (Halifax). Several of the campaigns launched last week, while others will roll out in the coming weeks and will run into April to coincide with the next ratings period.
The extensive buy will see advertising on digital, print, out-of-home, and conventional television platforms, outside of Rogers Media properties. Most cities where the campaigns are being executed will have creative featured on a variety of mediums including print, OOH billboards, conventional television, Facebook, digital super boards, and ads on the Google display network.
This is the first time many of the stations will be advertised outside the Rogers Media network. Julie Adam, VP programming, Rogers Radio, tells MiC that going to external media was necessary to fill in the gaps in Rogers' reach. For example, for the new Jack FM station in Halifax Rogers will buy conventional TV advertising on a non-Rogers station because Rogers doesn't have a TV station in Halifax.
After a period of investing in on- and off-air talent, the push is an effort by Rogers to showcase these radio products in markets where it has identified the network has an opportunity to increase listenership, says Adam.
The creative varies for each station in each market. In Halifax, the creative will push the new station, different messaging from other Jack stations. For Vancouver's Sonic, the campaign will push personality Kid Carson, while Toronto's Kiss 92.5 will promote Roz and Mocha, including TV spots featuring the morning show pair. 680 News (pictured) is pushing the fact that they have weather and traffic every 10 minutes, something the Rogers thinks will have special resonance with Torontonians after a particularly harsh winter and traffic as bad as ever.
Adam says the buy is significant because of its scope and the use of media outside the Rogers network of properties. "While we constantly promote our stations, this media buy includes executions for a number of our stations across Canada, in market at the same time," she says. "In addition to leveraging our strong Rogers media assets, this buy sees expanded use of external vehicles to maximize our visibility."