National Post searches for new editor-in-chief
Stephen Meurice has left his post at the helm of the Postmedia paper, a day after a change at the top of the Globe and Mail.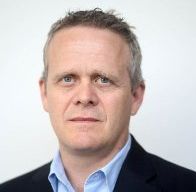 Postmedia's National Post has confirmed it is looking for a new editor-in-chief following news that Stephen Meurice has left the company.
Meurice was in the role since the summer of 2010 and was with the paper for a total of 17 years, according to a memo posted by J-Source.
Taking over for Meurice in the interim is Gerry Nott, SVP for the Eastern Region at Postmedia. The change at the National Post comes a day after the Globe and Mail announced it appointed a new editor-in-chief, with David Walmsley coming into the role and John Stackhouse departing from the paper.