Inside Metro's latest updates
Bill McDonald, president and publisher of Metro English Canada, on recent changes at the title, including the launch of AR and formalized sales team updates.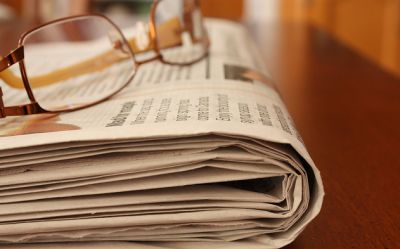 Bill McDonald, president and publisher of Metro English Canada, says his team is on a mission to change perceptions people have about newspapers.
That mission includes updates both to Metro's product, which added daily augmented reality pages to its issues last week and internal changes, including the recent launch of the Metro Media Sales group, which will be led by The Guardian's Mark Finney in June.
The sales group is responsible for national sales at Metro as well as other Star Media Group properties like the Toronto Star and The Kit, says McDonald. Digital sales for the Star is done through Olive Media.
"With the launch of the Metro Sales Group we are now more focused on selling advertising across brands and platforms, not just specific platforms," he says. "We feel that given the complementary nature and demographic profile of the Star and Metro, we can provide a broad section of the Canadian population. We are also providing a greater focus on growth areas for us, so in addition to a larger sales team to meet the needs of customers and brands we are spending a great deal of effort on content, customized solutions and rate of executions. We are enhancing that area to provide better resources for the team and better opportunities for clients."
McDonald says Finney joining the Metro Media Sales team comes following a search in Canada, the US and UK for a leader of the new sales group. He adds that Finney was the right fit because he comes from a market that focuses heavily on print as well as digital.
"Finney is coming in with experience from a robust print marketplace and robust digital marketplace and with experience on changing how people thought about The Guardian as a brand and he will bring that to the table here."