The NHL promotes with the Cup
With a new bracket challenge and partnership with Oreo, the league looks to turn casual fans into avid fans by reaching them at playoff time.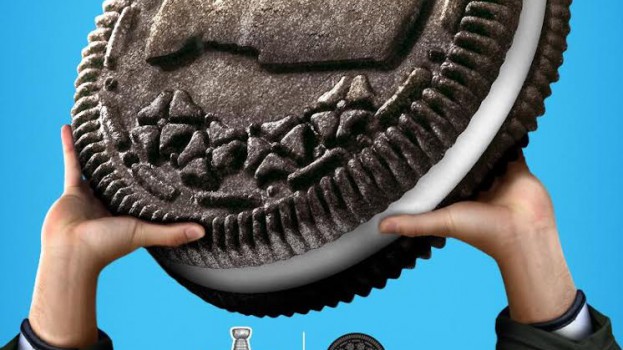 The NHL is introducing an array of new content and sponsor activations to attract casual fans to the playoffs with the aim of turning them into more avid fans.
Kyle McMann, group VP, integrated sales, NHL, tells MiC that the league's research shows that dramatic playoff games featuring star players and team rivalries are the best opportunity to reach new people.
The new content surrounding the "Because it's the Cup" campaign is designed to be accessible to casual fans while not alienating avid ones, says McMann. The new 2014 Stanley Cup Playoffs Bracket Challenge sponsored by ATV company Can-Am is an example of this. The interactive bracket, which lets fans compare their playoff predictions with friends and media pundits, was introduced this year along with the league's new division alignment and playoff structure. McMann says it appeals to avid fans by rewarding extensive knowledge of the teams and players, but remains welcoming to casual fans through its simplicity while encouraging deeper engagement.
To remind new and casual fans that the playoffs are beginning, the NHL is using the Stanley Cup itself, a symbol McMann says even non-hockey fans recognize. "At a mass marketing level we want to focus on easily digestible things that can welcome and engage a fan," he says. "Even someone who knows next to nothing about hockey, our research shows they know so much about the Stanley Cup." By partnering with Mondelez Canada to create limited edition Stanley Cup Oreos, the NHL gains presence in part of the grocery store where they would never be otherwise, says McMann.
As many as 73% of Canadians aged 13 to 64 identify as NHL fans and about 60% of them are considered to be avid fans, a stat McMann says has grown over the last five years. Avid and casual fans break down differently across demographics, says McMann. For example, most women tend to be more casual fans, but mothers of children who play hockey are more avid than average male fans of the game.
Other new activations include special edition Stanley Cup themed donuts at Tim Horton's and an Enterprise Rent-a-Cars NHL Hat Trick trivia challenge app.