Personalized audio services doubled in popularity last year: MTM
Media Technology Monitor reports that 20% of Canadian Anglophones use services like Songza, Rdio and Spotify, up from 10% in 2012.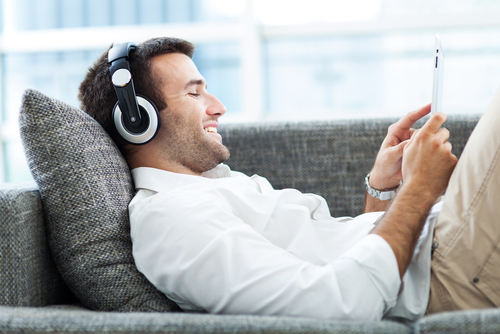 Personalized audio services doubled in popularity with English-speaking Canadians last year, according to new data from Media Technology Monitor. In new data on online audio usage among Anglophones collected in fall 2013, MTM reports that 20% of English-speaking Canadians said they were using personalized online audio services like Songza, Rdio and Spotify, up from just 10% in 2012.
Younger adults were found to be more likely to use the services, with 34% of those aged 18 to 34 reporting usage in the past month.
The report found that 64% of all Anglophones listen to audio content over the internet in some format, while the average amount of time spent listening to online audio among those who do has remained stable around at around seven hours per week since spring 2012.
Despite the 10% growth in popularity since 2012, the report shows that personalized music services lag behind other methods for online listening, with 53% of Anglophones using YouTube to stream audio, up from 49% in 2012, and 22% streaming AM/FM radio stations online, a number that has remained stable for the last four years.
The computer is still the most popular way to stream audio online, as MTM reports that 84% use a computer, 35% use a smartphone, 20% use a tablet and 9% use a TV set connected to the internet to listen to the content.
Last week, Rdio partnered with Shaw to expand its presence in Canada.
Data courtesy of Media Technology Monitor. Results based on the total sample of 4,009 Anglophones are accurate within plus or minus 1.5 percentage points 19 times out of 20.