Upfronts 2014: ABC promotes a promising mix
UM's Bailey Wilson says other networks should be taking notes on the slate of programming the US network served up at yesterday's presentation.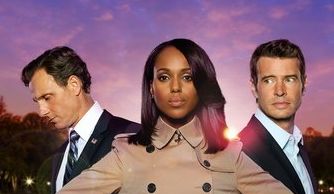 The ABC upfront is always great and this year was no different.  After witnessing a fight over someone trying to save seats the presentation started just after 4 p.m. at the Lincoln Center.
This year's event was much more about Disney as well as the other offerings in the ABC family (Pixar, Lucasfilm, ESPN). "When you bring them all together they are as unstoppable a force as the force," president Anne Sweeney said in reference to the company's acquisition of Lucasfilm. Keeping in line with the other two presentations so far this week, ABC focused on its strong ability to tell stories, reminding buyers that ABC offers more original programming than other networks, creating great moments for your brands.
While NBC and Fox didn't really announce any new offerings in digital or data, ABC brought a few launches to the table. The network will continue to develop their Watch ABC app as well as offer new opportunities to watch live broadcasts from multiple viewpoints at once, multi-task on social media while watching on the same screen and make it easier to share clips with others.  The network also announced they will participate in a trial with FreeWheel to offer programmatic ads in a private marketplace.  The network stated that data combined with automation is a huge leap forward for all of us.
Although they aren't the top station in the US they are well positioned with returning shows every night of the week and five of the top 10 TV dramas in the country. Only four days on their schedule have changes coming this fall.
Before we get into the new shows I would like to say that I loved The Goldbergs last year, and I'm so happy that it has been successful and will be back for a second year. The Goldbergs moves to 8:30 p.m. on Wednesdays, sandwiched between The Middle and Modern Family.
Coming out of Modern Family is a new half-hour sitcom Black-ish at 9:30 p.m. (about a black family) starring Anthony Anderson and Laurence Fishburne. I think it looked really funny and is set up for success with its lead in.
The other comedies were painful to watch including: Fresh Off The Boat (mid-season) about an Asian family based on the life of celebrity chef Eddie Huang, Cristela about a Spanish woman in law school living with her family and Selfie (Tuesday at 8 p.m.)…yes it's a show called Selfie.
ABC is changing things up just a bit on Thursdays moving Grey's Anatomy to 8 p.m., Scandal (BEST.SHOW.EVER.) to 9 p.m. and giving the 10 p.m. timeslot to what I'm sure will be Shonda Rhimes'  third hit on ABC, How to Get Away with Murder. It stars Viola Davis who plays a law school prof in a suspense-driven legal thriller. So I'll basically be busy every Thursday night, in a Shonda Rhimes induced drama-coma of happiness.
ABC knows how to make a killer drama and there were a couple I thought looked good: Secrets and Lies and American Crime, which will both be held until mid-season. Secrets and Lies, based on the Australian show, stars Ryan Philippe as a man who gets accused of killing a young boy and will be a 10-episode series, with a new case solved each night. American Crime will tell the story of different crimes from the point of view of everyone involved and looked really good, almost HBO quality good.
A few of the other new dramas were kind of odd. Forever on Tuesdays at 10 p.m. is about a detective who can't die and every time he is killed wakes up naked in the Hudson River. The last is Galavant, which is debuting mid-season and I can't really describe, so will leave you to watch the trailer and decide for yourself what you think (trailers are geo-blocked by ABC in Canada).
There were numerous montages shown throughout the presentation, I can neither confirm nor deny that I shed a tear watching some of them (I'm really sad about Christina Yang leaving Grey's). But, the best part of the upfront was at the end when ABC put together a reel to celebrate Mitch and Cam's wedding which is happening on Modern Family this week. It showed so many heart-warming clips including Jay walking Mitch down the aisle (tear!). The video ended with a huge wedding cake rolling out on stage with all the stars of ABC raising a glass of champagne to toast Mitch and Cam. It was awesome! And most of the cast of Scandal was there so I was in fan-girl central.
Things are looking good for ABC, they have a decent schedule with an ideal mix of returning hits and promising new shows for the fall and they put on a great presentation, other networks should be taking notes.
Bailey Wilson is a director of investment at UM Canada.