Pick your Platform: Deborah Hall on the potential of beacons
The CEO of Performance Content Group on beacons, the next frontier in mobile data intelligence.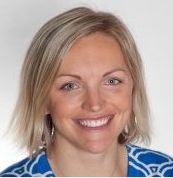 What is the most innovative media platform in market today? That is the question MiC is posing to the industry, with Deborah Hall, CEO of Performance Content Group, picking beacons as the platform with the most potential.
By Deborah Hall
One of the most innovative technology platforms for marketers is location-based mobile data intelligence. Beacon technology launched in 2013 when Apple announced iBeacon, sprouting a wave of innovation in mobile data intelligence that has carried into 2014 with significant momentum. Now retailers can create "smart" store environments by learning insights like dwell time, device type and frequency habits of consumers in retail. This enables marketers to deliver on mobile marketing through targeting and messaging in revolutionary ways.
The rise of mobile beacon technology creates new opportunities and new standards for mobile marketing in both digital and traditional channels like OOH, events and especially retail environments.
An example of this type of mobile media intelligence would be at an event or concert series where the sponsor has built an app to connect with the audience. Most mobile applications drive information one-way to the consumer without much intelligence specific to the event. With the mobile intelligence layer of beacon technology, the mobile application would establish permission to communicate with the audience, and then deliver loyalty messaging, ticket and seating information, even special and personalized offers. By enabling this technology, event organizers could understand volume, frequency and cross-over/conversion events by various times of day.
One of the best worldwide case studies of this technology is by Coca-Cola. The company is equipping its Atlanta-based World of Coca-Cola space with beacons to unlock content around certain areas this summer.
Several of our clients are exploring this data layer in combination with the other inputs like social data and programmatic data in order to establish greater intelligence about their audience. This fuels the creation of better content and data-driven advertising, which will be the next frontier of media and advertising.