Family Channel's summer a Big Ticket
Adding to a slate of series premieres, the network's Big Ticket Summer Concert expands with more tour dates and international stars.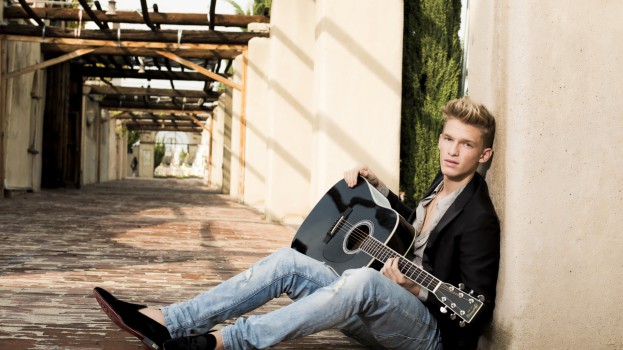 Family Channel has begun its big summer push with a cross-Canada concert series, sponsored by Lego, to accompany new programming.
The Big Ticket Summer Concert has grown every year since its start in 2012, and for this year's concert series, the network has partnered with Live Nation to set up three shows across the country: Aug. 22 in Halifax, Aug. 23 in Toronto and Aug. 25 in Edmonton.
The tour is headlined by Australian teen pop sensation Cody Simpson (pictured above), with performances by YouTube star Megan Nicole and Girl Meets World actress Sabrina Carpenter. Canadian Calum Worthy of Austin & Ally will host the events, and the Toronto concert will feature a guest performance by local pop rockers Crystaline.
"Summer is always a huge time of year for Family," said Paul Cormack, director of marketing for Family Channel. "It's a pinnacle time for kids because they're off school and looking for something fun and exciting to take up their time. Big Ticket Summer is a way for us to cement the brand in music and pop culture, which is big in our market."
"We always build the roster with the core, 6- to 12-year-old viewer in mind, but we've gotten a little bit more into the mainstream with our headline act this year," Cormack said of adding the international chart-topper Simpson to the usual roster of Family celebrities.
A returning feature from last year is a sponsorship with Lego, which will once again be giving a contest winner a trip for four to enjoy the Toronto concert from a private, furnished VIP area on the floor of the Molson Amphitheatre. Viewers can enter the contest online starting on June 30, and it will be promoted during Family programs and on its website.
"Whatever they invested last year, they clearly saw value in it," Cormack said about Lego's return.
Lego will also bring back its gigantic, on-site sheltered area where kids can not only go to get out of the sun and cool down, but sit and play at their many building tables. On-site activation is the biggest way brands can contribute to the concert atmosphere, an opportunity they can still take advantage of, says Cormack.
"We've only really just begun our push," he says. "There's plenty of time to get involved, and we hope brands do. The shows sold out last year and based on the way ticket pre-sale has been going, it looks like they could again."
On the programming end, Family will be debuting Big Ticket Summer Playlist on July 1. Each episode, airing Tuesdays at 6 p.m., features performers and Family Channel stars crafting a video playlist to create an intimate look at their favourite songs for this summer.
Playlist joins the previously announced summer premiere of the eagerly awaited new series Girl Meets World and Disney Channel Original movie Zapped. Family's summer schedule will also feature the mid-season finale of Family Channel's popular original mockumentary series The Next Step.
Tickets for all three Big Ticket Summer Concerts go on sale Friday, June 6 at 10 a.m. on Family's website.