CTV Extend picks up Veronica Mars spinoff series
Mike Cosentino, VP of programming at CTV says the brand jumped at the chance to add the title to its digital platform.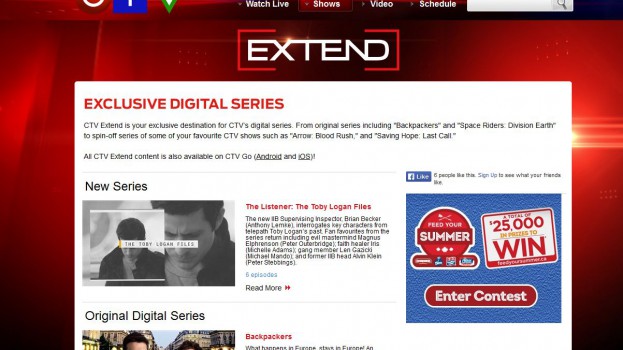 CTV Extend will feature the Veronica Mars digital spinoff series, Bell Media announced Monday, and has set premiere dates for original Canadian content to be featured on the platform.
The Veronica Mars spinoff series, Play It Again, Dick, is set to premiere in fall 2014 on the digital platform.
"We feel that we need to broaden our programs lineup and refresh it regularly, so the opportunity to provide a really compelling brand-identifiable title like this is something that seems like a home run for CTV Extend," says Mike Cosentino, SVP programming at CTV Networks.
In addition, premiere dates have been set for a number of original Canadian web series that will be featured on CTV Extend.
Guidestones: Sunflower Noir will premiere on July 15, when all 18 episodes in the season will be made available on CTV Extend. Joke or Choke, a half-hour comedy pilot from executive producer Howie Mandel, will also debut on July 15. The pilot was ordered exclusively for CTV Extend.
While Consentino would not release specific viewership numbers for CTV Extend since its launch in late April, he said the platform saw a strong start and has added viewers every week.
"It's meeting our expectations. I think with the second wave of titles, we'll be in good shape for growth," Consentino said.
From Playback Daily