The Mission: Patrick Mazza on targeting techies
M2 Universal's manager of communication strategies on the best new, remade and older platforms to reach the digitally savvy target.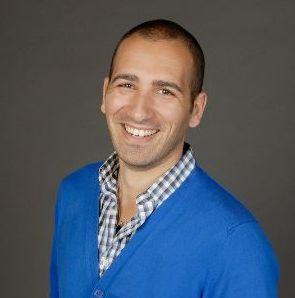 Knowing your target is one of the pillars of good media planning and buying so MiC is delving into the space with The Mission, a series that asks how different market segments can be best reached. This week we have Patrick Mazza, manager of communication strategies at M2 Universal, on targeting techies. 
By Patrick Mazza
One of the biggest challenges in the marketplace is how to reach a defined target audience. The way we reach a 25-year-old and how we reach a 54-year-old are completely different. Better yet, the way we reach two people of the same age might be just as different. This is where we need to break down the target further and look at it from a psychographic perspective.
Techies are the first out of the gate to know and want the latest and greatest in the marketplace. They have no hesitation to be first in line to try something new before all the glitches are ironed out, but they do their research and want weigh out the benefits of potential purchases before they jump in and buy something. Techies are heavily engaged with digital media, they are content creators and are likely the ones to be posting their thoughts or commenting on posts online. Another key aspect to the target is that they're constantly out and about, so we have to ensure we reach them on their own terms and across multiple platforms.
What is the best new platform to reach techie consumers?
A great example of a resonating platform is Twitter, finding a way to share conversations. Many marketers don't have budgets to put a TV message in market and other advertisers are looking for ways to drive that audience further down the purchase funnel. We have to deliver a solution; purchasing conversations surrounding TV shows with Twitter Amplify. This concept can be looked at in two ways – complementing your TV buy, or replacing your TV buy through the conversation happening around a specific program. How does this all tie back to the target group? We know from our research that they're heavily engaged with the second screen while watching video. They're likely the ones to be posting their opinions or feedback online to any given show.
What is the best re-imagined platform for reaching the target?
Many conversations happen around TV. It's safe to say that we shouldn't necessarily be looking at it as a TV buy, but more as a video buy. That is the remade aspect for me, because with TV there is only so much reach you can get out of it through the old way of thinking of the platform, and we know this target is constantly out and about and is also watching content on the newest devices.
We are finding more and more that cable subscriptions are on the decline and people are leaning toward other means to watch their preferred content. How are they doing this? Households are becoming connected through their TV units with OTT units, connected TVs and VOD.
What is the best older platform for reaching the target?
We look at OOH to build reach, but when you look at an outdoor campaign it really helps to amplify the message and hit it home with the target on the go. The platform helps the brand tracking and allows the campaign to see a boost in both frequency and recency.