W Network is bonding with moms
Custom messages for Elmer's Glue will be integrated with the network's Saturday night movie broadcasts.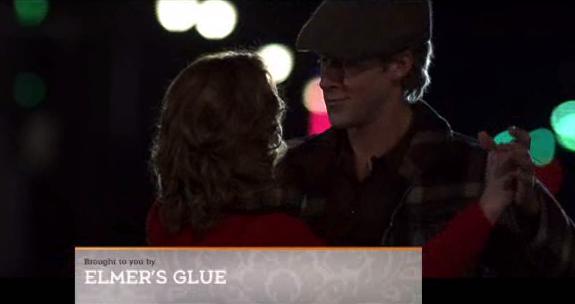 Corus' W Network is bonding with moms through an integrated campaign with Elmer's Glue.
The network's Saturday night movies in August will open and close with a custom brand spot for Elmer's Glue. A 30-second "Bonding Moment" of a particularly heartwarming scene has been chosen during targeted movies like The Notebook. The scene will be replayed at the top of the commercial break that follows it, with a message from Elmer's at the bottom of the screen and brand messages that reinforce the wordplay with the glue company's "Let's Bond" tag.
The campaign is driving viewers to Elmer's website, which features tips and guides on preparing children for going back to school. W Network worked with Quadrant Marketing on the campaign, which Lynn Chambers, VP of client marketing at Corus Entertainment, tells MiC brought Elmer's to the network after previously working on a "Touching Moments" campaign for Dial soap that drove viewers to an online contest.
"They really liked it and felt like it was bringing something unique to the client," she says. "The target for our movies aligns perfectly with Elmer's core customer, so I think they chose the right partner."
W Network's main audience is women between the ages of 25 and 54, who Chambers says at this time of year are typically looking forward to sending their kids back to school.
"The timing is really great for looking to keep kids busy with positive craft ideas during the end of the summer and certainly gearing up towards the back-to-school shopping season," she says.
W Network has an average of 10 million viewers every month, and Chambers says that its Saturday night movies are among its top-rated broadcasts, providing Elmer's with an opportunity to engage with a larger audience.
"It's not a really hard hitting brand spot," she says. "You've already got people engaged with watching a movie, so we used that as another way to layer a message into a campaign that [Elmer's] was already running. It's a more organic approach to get their message across."
W Network's Saturday night movies air at 9 p.m. and will feature The Notebook, He's Just Not That Into You, Definitely Maybe and I Don't Know How She Does It as part of the campaign with Elmer's.