Ford hits the road with Cottage Life
How the car co is expanding the third year of the online web series with the Blue Ant Media-owned channel.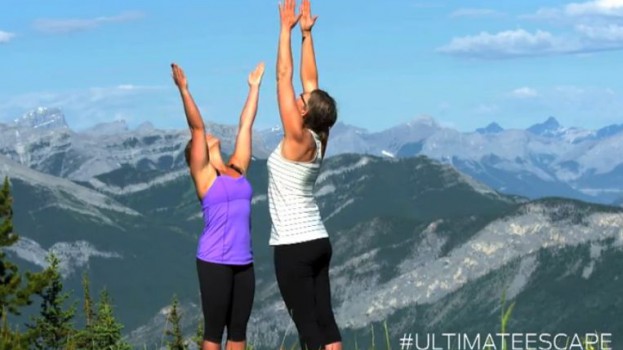 Ford is going cross-country with Cottage Life for the third year of its "Roadside Attractions" web series and content marketing program.
With media and creative from the car co's recently formed Blue Hive agency, the series aims to promote the Ford Escape to Cottage Life's outdoor-loving audience with content aimed at taking people to "off-the-beaten path" locations across Canada like a Rocky Mountain ranch in Calgary and the Yamnuska Wolfdog Sanctuary in Cochrane, AB.
The series is aimed at married adults aged 35 to 54 with pets but no children, according to Michelle Jamieson, marketing communications manager, Car/CUV at Ford Canada. She adds the target tends to pack as much into the weekend as possible to have good stories to share on Monday.
This year marks the first time the 12-episode web series has gone cross-country, says Ryan Fuss, SVP of media solutions at Blue Ant Media, which produced the series in-house. The first two years of the program were in Ontario, but is now able to go cross-country because of last summer's launch of the national Cottage Life channel to accompany the magazine and consumer show.
While he won't disclose specific numbers, Fuss says viewership of the "Roadside Attractions" program to date is in the hundreds of thousands. The websiodes are being rolled out in line with a social media program from Ford Canada, and will live at Ford.cottagelife.com, as well as on YouTube and also be shown on the Cottage Life channel.
The third season of the series is also more social media-focused than the first two, with elements like users being able to choose the locations host Tara Gaucher would be visiting by posting their picks to #Ultimateescape on Facebook, Instagram and Twitter. The digital home for the series has also been updated, making the branded series more visible on the site, says Jamieson.
A contest in line with the web series is running through the microsite, with visitors being able to enter to win $5,000 and a weekend adventure in a Ford Escape.