It's confirmed: Amazon to buy Twitch for $970M in cash
The e-commerce company has swooped in to acquire the streaming platform for gamers that in the spring was rumored to be going to Google.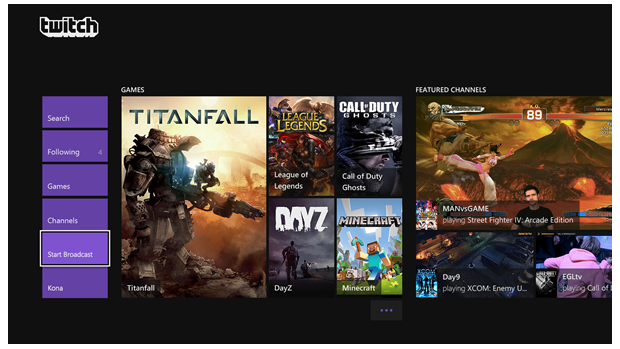 Amazon has confirmed that it has reached an agreement to acquire Twitch Interactive, a live video platform for gamers that launched just three years ago.
The news comes a few months after Google was rumored to be interested in buying the service for a billion dollars.
Under the terms of the agreement, which has been approved by Twitch's shareholders, Amazon will acquire all of the outstanding shares of Twitch for about $970 million in cash. The sale is expected to close in the second half of this year.
"Broadcasting and watching gameplay is a global phenomenon and Twitch has built a platform that brings together tens of millions of people who watch billions of minutes of games each month," said Jeff Bezos, founder and CEO of Amazon.com, in a statement. "Like Twitch, we obsess over customers and like to think differently, and we look forward to learning from them and helping them move even faster to build new services for the gaming community."
Emmett Shear, CEO and co-founder of Twitch, says the company offices, employees and brand won't change as result of the acquisition. "We chose Amazon because they believe in our community, they share our values and long-term vision, and they want to help us get there faster," he wrote in a statement posted on Twitch.tv. "We're keeping most everything the same … most importantly our independence."
In July, more than 55 million unique visitors viewed more than 15 billion minutes of content on Twitch, which is supported by advertising. The San Francisco-headquartered company launched in 2011 as a breakaway division of Justin.tv after Shear, an avid gamer, saw an opportunity in building a platform for those who liked to broadcast their gameplay and were attracting a big fanbase by doing so.
The platform has one million broadcasters, including individual gamers, pro players, publishers, developers, media outlets, conventions and e-sports organizations. Among those is an elite group of approximately 5,100 partners, who, Matthew DiPietro, VP of marketing earlier this year said are the "cream-of-the-crop content producers. They have the largest audience, the best content." These gamers share the network's ad revenues, but can also sell subscriptions to their channels.
Amazon seems intent on becoming a major player in the streaming content space, now owning several video platforms with very different business models. In addition to its $99/year Prime Instant Video SVOD platform, available in the US, UK and Germany, the company last month launched a short-form video site that is ad supported but also has a direct e-commerce link, as viewers are able to buy the movies, products and media featured in the videos.
From Stream Daily