EnRoute and Jaguar Land Rover partner up
An expanded digital package and new event series have been added for the luxury auto brand's second year as sponsor of Canada's Best New Restaurants.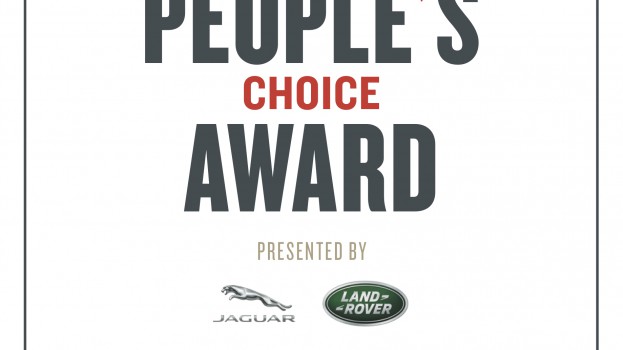 Jaguar Land Rover and Air Canada's enRoute are adding more culinary experiences on the ground to a growing print and digital editorial package as the Canada's Best New Restaurants program expands for its 13th year.
This year, Canada's Best New Restaurants will feature many of the elements that were introduced last year, including Eat and Vote, which began in August and runs until the end of September to name the winner of the Jaguar Land Rover People's Choice Award. The contest takes 30 restaurants opened within the last year, chosen by a 30-person panel of experts, journalists and critics, and puts them head to head for votes on the Eat and Vote microsite. Visitors are being assisted this year by enRoute's food writer Andrew Braithwaite, who is visiting every nominated restaurant. Last year, the Eat and Vote website alone saw over 45,000 votes and 70,000 unique visitors during the course of the two-month contest.
The experiential elements are the big difference this year, as the companies have added private dining events to the program. Throughout October, select Air Canada customers will be invited to attend events at nominated restaurants in Vancouver, Calgary and Montreal, with the menu created  by pairings of the nominated chefs. New vehicles from Jaguar will be present at the events for guests to see and sit in, and The Macallan has been added as a whiskey sponsor. This is on top of the second annual gala event celebrating the People's Choice winner in Toronto this November, where one voter from the Eat and Vote contest will be flown in and given free use of a Jaguar Land Rover vehicle during the trip.
Many of the returning elements of Canada's Best New Restaurants have also been expanded in some way. The print ads promoting Jaguar Land Rover feature creative promoting the series for the first time, produced in conjunction with Y&R, that will be revealed when the Best New Restaurants issue of enRoute is released in November.
In addition to co-branded display ads on the Air Canada and enRoute websites and newsletters, enRoute is giving expanded tools to the nominated restaurants to encourage patrons to vote, including branded printed material to give out with the bill and digital website stamps that were introduced during the Canada's Favourite Bars series. There will also be videos going behind the scenes at three of the nominated restaurants, available at the enRoute website and bundled on Air Canada's in-flight channels.
"We've reached the point where we have a pretty robust online package now," Ilana Weitzman, editor-in-chief of enRoute at Spafax, tells MiC. That package has been built slowly as the company's investment in Best New Restaurants increases every year, and has extended the program's reach beyond the limited audience of air travellers. "Even if you're not travelling, you can go to the website and get videos, photo galleries and a playlist of songs that our writer heard as he visited each nominated restaurant. The listings that he's writing for the site also serve as a mini restaurant guide."
EnRoute's creative was done in-house by Spafax, with Mindshare handling the media buy on the program.
EnRoute will be promoting Eat and Vote and other features around Canada's Best New Restaurants through Facebook, Twitter and Instagram, as will Jaguar Land Rover, which launched its social media channels earlier this year.
Jeff Peel, brand manager at Jaguar Land Rover Canada, says that his company's investment in the program has increased as well. Although the program still isn't the biggest recipient of the company's sponsorship spending, he adds that the fact that it is combined investment between Jaguar Land Rover, enRoute and Air Canada gives the company's two niche brands a more rewarding national and bilingual reach.
Weitzman says the main audience for enRoute is 35- to 45-years-old with an average household income of just under $124,000, which overlaps with the 35- to 55-year-old luxury car buyer that Jaguar and Land Rover targets.
The print edition of enRoute, available on Air Canada flights, lounges and some hotels, sees over one million readers every month.