OMNI bringing NHL to a new audience
Rogers' multicultural network will make hockey content available in 22 languages this season and bring Hockey Night in Canada: Punjabi Edition to 20.4 million households.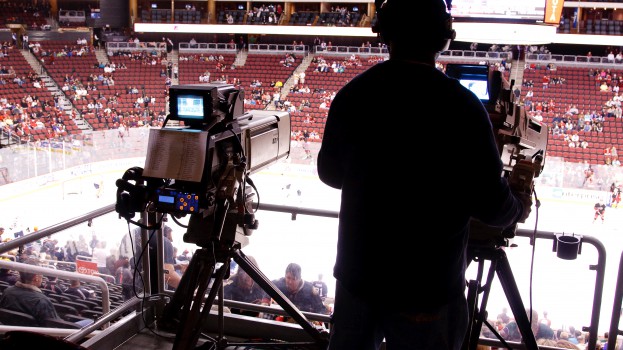 As Rogers Media gets closer to dropping the puck on a new NHL season, the company has announced plans to expand the traditional hockey audience in Canada by airing national broadcasts on OMNI in 22 different languages.
The cornerstone of OMNI's hockey coverage will be Hockey Night in Canada: Punjabi Edition, which is coming over from CBC with the league's national broadcast rights. While CBC previously offered the broadcasts only on select cable and satellite channels, being aired on OMNI makes a doubleheader of NHL hockey available to 20.4 million Canadians (OMNI's cumulative reach) every Saturday night.
Navaid Mansuri, interim senior VP of television and broadcast operations at Rogers, tells MiC that part of Rogers' $5.2 billion deal with the NHL was to expand the league's audience, and believes reaching out to new Canadians is a step in doing so. He adds that there has been some demand for hockey content on the network, as there is some crossover between those who watched CBC's Punjabi Edition and OMNI viewers, but the main motivation for bringing the program over is exposing the game to a new audience.
"Maybe it's an audience that wasn't comfortable watching in English or French, or maybe they simply weren't familiar with how the game worked," he says.
OMNI is also launching a series of smaller vignettes that will bring hockey to its audience during the rest of the week. Your Hockey, a feature looking at hockey in local communities, will be broadcast in Cantonese, Mandarin, Punjabi and Italian as a segment during the appropriate news broadcast on OMNI. Hockey 101 is meant to be more of an education series, airing as a interstitial in commercial breaks throughout OMNI's broadcast schedule and covering the basic rules, terminology and strategy of the game. Hockey 101 will begin airing on Sept. 29 in Cantonese, English, French, Italian, Mandarin, Portugese, Punjabi and Tagalog, with segments in an additional 14 languages being added in the near future, with all the vignettes being available on OMNI's website.
OMNI has previously aired hockey as part of its Winter Olympic coverage, but Mansuri admits that the network's entry as a regular hockey broadcaster is going to be a learning process that is following past multicultural sports examples but will be shaped based on viewer feedback.
"If a father is watching, he is going to want to be there with his wife, kids, maybe even parents to watch with him," Mansuri says. "I think that's very similar to what Hockey Night in Canada as a brand stands for."
OMNI is currently in discussions with sponsors and will announce them before the first broadcast on Oct. 11. Most of the ad inventory for Punjabi Edition is being sold as part of a package with the English NHL broadcasts, which Rogers Media president Keith Pelley previously said have been 60% sold.
Image courtesy Shutterstock