Next-gen media trends to track
From the newest robots to making data actionable, Nick Barbuto, managing director of OMD's Ignition Factory, has the five latest innovations in the space.
Each month, OMD's Ignition Factory is curating the latest and greatest from the world of technology with the intent of determining if/how/when these advancements can assist with building brands and creating amazing advertising experiences. Check in with MiC each month as Nick Barbuto, managing director at Ignition Factory presents his top picks for the month.

#1 The Promise of Household Robots
It's hard to believe my first Roomba is already more than a decade old. "Dustin," as he was affectionately named, was my first step into household robotics. While Dustin was limited to vacuuming my house, "he" showed me that there was indeed an amazing intersection between humans and robots in the home.
More than a decade later from that first consumer home robot experience, we now have a new batch of robots being hailed as the next generation of home companions. Jibo set the tech world afire back in July with its Indiegogo campaign, which raised more than 2.2 million for their companion robot that promises to keep you and your family apprised of the latest and greatest happenings in your social graph.
This month, we have new robot in town. Meet Keecker. The Keecker project is live on Kickstarter right now and has already met its funding goal. Unlike Jibo, Keecker is meant to roam around your home and assist you by playing your tunes, projecting your videos and acting as a robot sentry when you are not home.
While I don't believe Jibo or Keecker will directly fulfill the "killer app" functionality that is usually required to take these types of technologies to the mainstream, I do believe these two robots are a sign of the future to come. Combining artificial intelligence/machine learning with the miniaturization trend happening right now in robotics will lead to brand new media channels that marketers will need to learn to master.
#2 Virtual reality content creation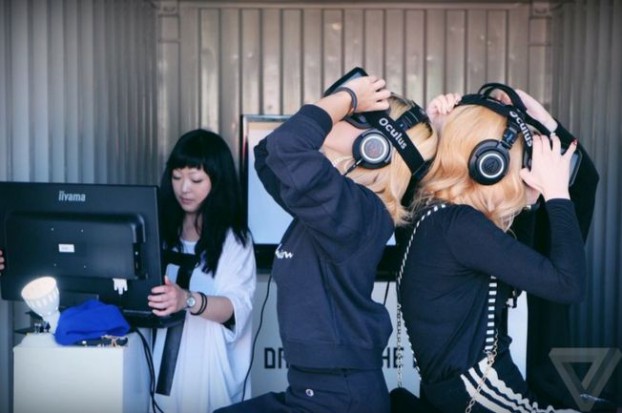 If you have ever tried on an Oculus Rift, you may have found the experience enlightening but somewhat disappointing. The enlightenment comes when you see what is theoretically possible with your own eyes. The disappointment comes with how that experience currently plays out.
The two main hurdles with VR revolve around hardware and content. While the hardware continues to improve in preparation for a consumer launch, it does leave us in a bit of a chicken and egg situation. Do content creators wait for more widespread adoption of hardware or do hardware makers keep pace with the content producers by only building what is currently needed?
For many, the answer is simple. Start producing experiences for the current hardware, which is aimed at developers, knowing that a consumer launch will come.
In the last month, we have seen a few notable executions in the VR content space:
•    High Fidelity – a virtual world made for VR by the founder of Second Life
•    Zero Point – a documentary shot for VR
•    Podrift – podcasting done in VR
•    Live coding in VR
•    Janus VR – surfing the web with Oculus
•    VR Music Videos
For now, marketers are relegated to bringing VR to consumers in "one to all" type experiences. While there is undoubtedly a tremendous opportunity for marketers in this "one to all" space, the real opportunity opens up as soon as VR devices like the Oculus Rift become available to consumers – which according to the rumors, might be within months rather than years.
#3 Making Big Data Actionable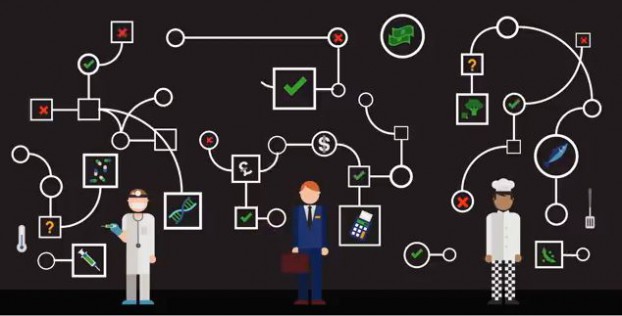 "Data is only useful if it's actionable" is a phrase I find myself uttering on a daily basis. Big data is everywhere and it can crush your soul if you are trying to use it to develop actionable insight without the right processing tools.
I don't want to dive too deeply into the concept of singularity, but let's just say computers are getting smart – real smart. Just one example of how machines are teaching themselves to outperform humans was a demo done by Google's Deepmind back in April where it showed the company's AI mastering old Atari games.
The undisputed rock star of AI has to be IBM's Watson. Last month, Watson and Twitter announced a partnership that will harness the "thinking" power of Watson to turn the big data found within Twitter into actionable insights that it can use to help drive growth and marketers can use to improve campaign performance.
Last month, we also learned about a new website creation tool that is powered by AI. TheGrid.io promises to leverage machine learning to automatically optimize your websites for your conversion metric of choice.
To those who are scared that we might become subservient to our AI overlords, don't fret too much. As of right now, computers and humans working together are still smarter than an AI algorithm working alone. There are also "perfect information" scenarios where humans still trounce their robot competitors.
For those with big data challenges, whether you have an algorithm or not, check out Kaggle.com. Some of the largest companies in the world have outsourced their algorithms and have experienced tremendous increases in efficacy as result. You can view some of the case studies here.
#4 Making Magic Happen with Tech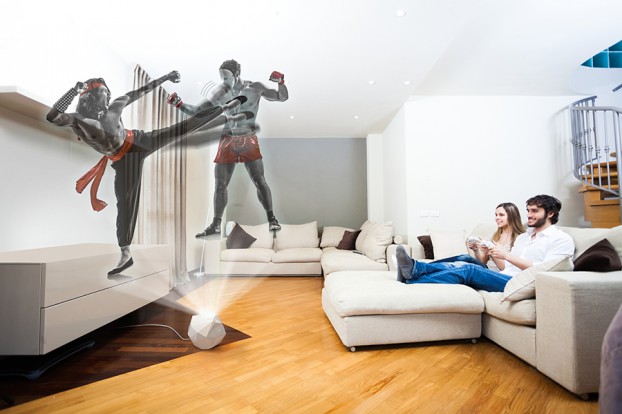 There are many sci-fi movies that have shown us a glimpse into the technological future. What is truly amazing is that we are living in a generation where we are seeing some of those future-tech examples start to come into fruition. Who would have ever thought we would see a real, working, hoverboard?
My personal favorites of this sci-fi tech coming to life last month mainly revolve around video:
•    Physical tele-presence
•    Free-floating laser imaging
•    Help Me Obi – an art project using mid-air displays
•    Floating touchscreen with feedback
•    Adobe and Microsoft show us the future of creativity
•    Bleen – elaborate fake or pure awesome?
•    Parallax holographic video
So how do these sci-fi writers have such a knack for foretelling a future with such amazing new ideas? Why not ask one of the best sci-fi writers the same question? Last month an essay written by Isaac Asimov was unearthed and published online of the first time.  So how do people get new ideas? I'll let Isaac explain it himself.
For marketers, leaving a lasting impression has become even more essential today than it was just a few years ago. Clutter, commercial avoidance, social media etc. all play a role. Creative uses of new tech, that help ladder up to the central campaign idea, can often be that essential element that ensures the lasting impression is made.
#5 "Maker culture" coming to mainstream
The internet has proved that most people have a little "maker" spirit in them. Whether it's providing support for new products and projects on crowdfunding sites like Kickstarter and Indigogo or actually dabbling in making by using tools like LittleBits or Shapeways to bring their ides to life – maker culture is, well, making a mark.
Last month we saw a little bit of maker culture come to the forefront of a major hardware manufacturer's offering. HP's sprout attempts to revitalize the desktop computing sector by ushering in a new interface designed for makers. With 3D scanning at its core, the Sprout might make a lasting impression for those with 3D printing in mind. While 3D printing may not be mainstream at this point, companies like UPS and Shapify are just now rolling out their 3D printing offerings in the US.
Maker culture comes in all shapes and sizes. Here are just a few of the maker-related projects we were impressed by last month:
•    Printable interactive screens
•    Ruby – click your heals for Uber
•    BePop – smart fabric
We have seen hyper customization offered by companies in the past. In the future, we will see brands venture into the maker space and allow customers to "build" their own versions. I would not be surprised if the next big "app store" was actually for products.
Main image courtesy of Shutterstock