A new name for BBM Analytics
Following the lead of sister company Numeris, the software and market research company has released a new name and forward-looking strategy.
BBM Analytics has released a new name and forward-looking strategy, rebranding itself as Nlogic, with the tagline "Making Data Make Sense."
The name change was done with work from Toronto-based agency Cundari and follows the rebranding of Nlogic's sister analytics company BBM to Numeris this summer after the resolution of a lawsuit from BlackBerry. That case alleged that BlackBerry's BBM Messenger service infringed on its trademark. The suit was resolved in 2012, ruling in BlackBerry's favour. Nlogic is a wholly-owned but separate and for-profit subsidiary of Numeris.
David Phillips, president and COO at BBM Analytics, says that the new name was chosen because it ties into Numeris', while also keeping a distinct personality for the software and market research arm.
In addition to a new name, Phillips says Nlogic will be rolling out a new portfolio of "multi-lens" products that aim to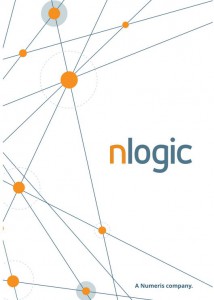 help clients look at their audiences in new ways, with launches coming to market starting in early 2015.
"We are changing our approach," he says. "Nlogic will be launching a new portfolio of products that are aimed at helping clients to do things in different ways. We are investing a lot in the areas of predictive, advanced analytics."
Nlogic currently has a staff of about 20, with offices in Montreal, Toronto and Vancouver.
Featured image courtesy of Shutterstock