Mark's and TSN kick off content partnership at Grey Cup
The menswear retailer will air an in-stadium video produced by the sports network.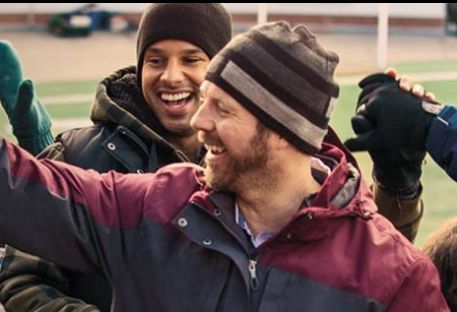 While Americans devour all the football they can handle stateside this week, Canadian brand Mark's and TSN are using Canada's biggest football game of the year to kick off their multi-year content partnership.
TSN and Mark's, which is owned by Canadian Tire Corporation, will use the Grey Cup on Sunday to launch the first of a series of branded content spots promoting the apparel brand.
Featuring content edited from TSN's supply of video from the 2014 season, the debut spot will be a "thank you" video for fans, which will air in-stadium during the CFL's championship game in B.C. Place in Vancouver.
Canadian Tire signed a three-year content development deal with with the broadcaster earlier this year and Shelley Girard, AVP marketing for Mark's, says the video content demonstrates how the brand can leverage TSN's resources to deliver custom content outside of the commercial breaks.
The video will also live on Mark's social media sites.
It is Mark's and TSN's first salvo from an agreement that will see the broadcaster creating digital content for the Canadian Tire Corporation group of companies, which also includes Sport Chek.
The brand, one of five major sponsors of the Grey Cup, is also sponsoring the Grey Cup Sunday Countdown Clock and the Countdown to Kickoff pre-game show.
Mark's TV spots, including "Everything in jeans" for its big push behind denim, as well as "Bring on the outside," will also air thoughout the game as the brand reinforces its brand positioning targeted at active urban males between the ages of 30 and 49 who enjoy sports like the CFL and prefer casual clothing.
Other sponsors for Sunday's TV broadcast include Nissan, GMC, Wendy's, Napa and  SiriusXM Canada while Vancouver-based beverage company Formula Four is sponsoring TSN's national Grey Cup radio network.
Image courtesy of Mark's