Scotiabank makes a play for millennials through Instagram
Why the brand decided to be the first bank to advertise on the platform in Canada.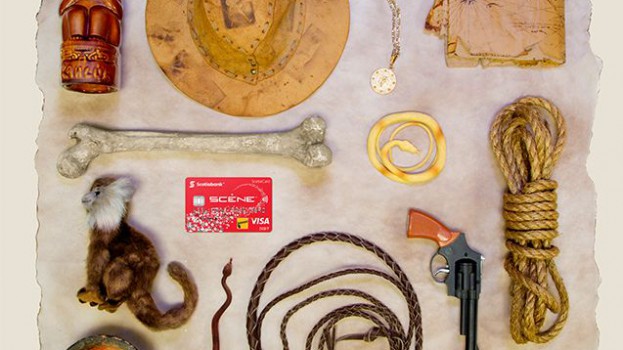 With an eye to the younger consumers it sees as the future of its growth, Scotiabank has announced it is joining the wave of advertisers on Instagram in Canada.
The company began running a series of posts on the platform the second week of January, with content in the eight ads all related to movies. The posts tie the brand to a common conversation starter on the platform, as well as linking to its partnership spot with movie and entertainment loyalty program Scene.
The posts, with media by PHD and creative from Bensimon Byrne, feature an overhead shot of props that hint at a blockbuster movie or character. The spots aim to reach consumers aged 18 to 24.
Clinton Braganza, SVP of marketing for Canadian banking at Scotiabank, says media investment in the current series of Instagram ads is small compared to the company's overall media spend. To date the paid spots have garnered over one million impressions, with a reach of 673,238 Canadians aged 18 to 22.
Overall the first two weeks of the month-long program, the posts have received 14,636 likes and 1,694 comments. Braganza notes the platform is important to the brand's media plan because of research like Flash Stock, a stock photography company for brands, that said millennial men were 11% more likely to recall a brand's presence on Instagram over TV spots.
Scotiabank has been building its Instagram presence long before advertising launched on the platform late last year, and it joined the wave of advertising partners this year. It started testing on the platform organically around its sponsorship with the 2014 MMVAs last May, rolling out an Instagram contest that gave away a trip for two to the awards. When Scotiabank launched its work on Instagram it had 145 followers. Since then it has grown that number by 742%, with 96% of its current 1,200 followers being Canadian.
Last fall the brand followed up the MMVA posts with a series of "life-hack" posts designed to show students how they could make student life easy, affordable and fun.