Dive Networks brings Sid Lee on board
The company is working with the creative agency, installing data visualization screens in its office, and applying the numbers to its future Axe campaigns.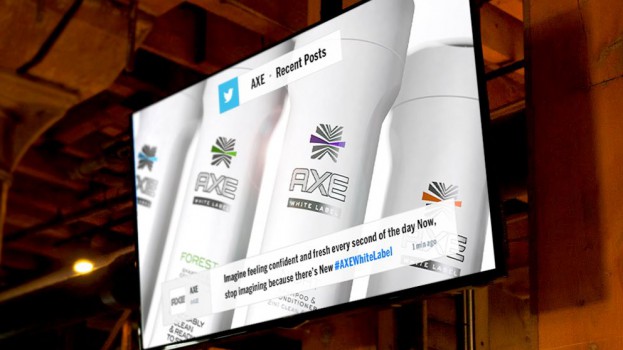 The recently rebranded Dive Networks has found its first creative agency partner, announcing that Sid Lee has installed the company's closed-circuit data visualization network in its Toronto office.
The data network aims to make real-time marketing intelligence accessible and even fun for agency staff, with Dive Networks CEO Deborah Hall calling the system "Bloomberg for Brands." The Dive Networks platform, which was first launched at CES, curates real-time data relevant to a brand and presents it as content on multiple digital displays so that an entire office, not just analysts, can follow along. Screens display content that is specific to each company or client, with data like key words that drove to a brand site, or most-engaging articles by audiences, curated from first-party data and data from partners like Instagram, YouTube, Google, Facebook, LinkedIn and Twitter.
Matt Di Paola, managing director of digital innovation at Sid Lee, says the agency has launched the partnership around its work with Unilever and its new older-skewing Axe White Label line. That data has been instrumental in building the launch campaign for the product, which will be focused on content like comedy, valued by the target demographic more than the traditional Black Label group, he says.
The Dive Network data has also allowed Sid Lee to discover that the contest promotions Axe was running in the past weren't actually reaching the demographic that was buying the product.
"We started talking about the Dive platform because we have a number of clients in the retail space," he says. "We are increasingly seeing clients getting data from a variety of different sources, and no one was really looking at it holistically. A lot of agencies measure fans and likes. But we want to know what success looks like."
Di Paola says that Sid Lee is also installing the system at Unilever's office, and will be rolling it out onto other client work in the coming months.