Twentieth Century Fox takes 'Home' on the road
The studio has partnered with Jam Van to promote its animated movie around the city.
Twentieth Century Fox Canada has taken the campaign for its movie Home to the streets, driving a multimedia-packed van to key sites in the city this March break, to reach its target demo of kids ages 4 to 10.
The studio's VP marketing, Costas Andreopoulos, worked with media agency ZenithOptimedia and Jam Van,  a rolling promotional vehicle that provides a mobile van with OOH and interactive features, including five classic billboards, two king-sized signs, two HD screens and an 80 inch HD TV inside that showcases the movie trailer.
The Jam Van provided a custom solution for promoting the movie, outside of traditional media, says Ivan Lee, senior account executive at ZenithOptimedia, through an interactive, two-way experience that includes the film's trailer, bright movie art, video games and custom candy dispensers.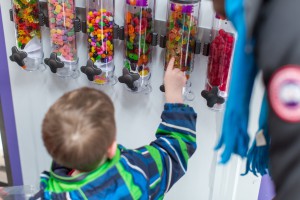 The van can rack up nearly 176,000 impressions during the campaign. It was parking near high-traffic locations this week for kids, like Ripley's Aquarium of Canada.
"The mobility and timing of the execution is key as it allows us to target multiple, kid-friendly venues in Toronto during March break when our intended audience has a lot of downtime," Lee says.
It was a strategic extension to a larger campaign, he says, that include national TV, digital and restaurant elements for the 3D animated movie featuring voice work from Rihanna, Jim Parsons, Jennifer Lopez and Steve Martin.
The van campaign ends on Friday, but the movie comes out March 27th.