Stephen Tapp headed to Stingray
The veteran broadcaster joins the digital music provider as it looks to continue expanding internationally as Canada opts for cable unbundling.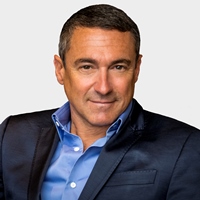 Stingray, the digital music service best known for its flagship Galaxie offerings on Canadian pay TV channel lineups, has hired veteran Canadian broadcaster Stephen Tapp as its new SVP business development.
Tapp, who oversaw the international channel partnerships for CityTV and MuchMusic and helped launch XM Satellite Radio, will help Stingray with its ongoing expansion beyond Canada.
"Stephen's reputation and exceptional track record are second to none and will play a crucial role in our drive for global expansion," Eric Boyko, president and CEO of Stingray, said Thursday in a statement.
Tapp's hire to get Stingray deeper internationally follows the music services provider recently telling the CRTC during its Let's Talk TV hearings that it had little of a future in Canada if cable unbundling denied it mandatory basic cable carriage.
As with other Canadian specialty services, the Galaxy business model hinges on wide distribution, Stingray told the CRTC.
As an independent supplier of audio content, unaffiliated with a major carrier, Galaxy needs to be packaged with TV channels as part of a basic cable service to continue in business.
"It would be sad indeed if Galaxy?became a collateral victim of this new regulatory framework," Stingray's Boyko told the CRTC hearing. In his new role, Tapp will oversee relationships with record labels and the music industry, while also being responsible for global and domestic business development.
Stingray purchases song licenses and sell packaged music programming to Canadian and international cable, satellite TV and IPTV service providers. Stingray currently has around 110 million subscribers in 111 countries worldwide. That follows the acquisition of Mood Media's Latin American residential digital music service.
From Playback Daily