The Kit to launch free Toronto 'pop-up' magazine
In addition to the brand extension, the fashion and beauty publication has hired Laura deCarufel as its new editor-in-chief.
The Toronto Star's fashion and beauty brand The Kit has announced the upcoming launch of what it is calling a free "pop-up" magazine in Toronto.
The monthly version of the magazine, which launches in September, will be handed out in Toronto subway stations and high-traffic shopping areas for one week of each month. The target will be 18- to 49-year-old women and it will have a circulation of 50,000.
The idea for a "pop-up" magazine is borrowed from European publications  such as Stylist magazine, which have become popular over the past five years, says Giorgina Bigioni, publisher at The Kit . They are typically free, hand-distributed, glossy and local.
Hand-distributing a free magazine is  a new tactic for The Kit and is the first time the publication has done this since its inception in 2010.
To date The Kit's content has been distributed through its website and e-newsletter, as well as through a supplement that was included in parent company Star Media Group's titles, like the Toronto Star and Vancouver Sun. Last fall that was expanded to include copies distributed at doctor's offices, spas and hair salons across the country.
It was decided that the best strategy to expand further would be to go directly to the audience and get the product in their hands, rather than waiting for them to find it on newsstands, notes Bigioni.
"Millennials can be a difficult group to reach – especially in print," she says, adding that the overall goal was to provide fashion-conscious women in the demo a high quality product that's free, local and useful.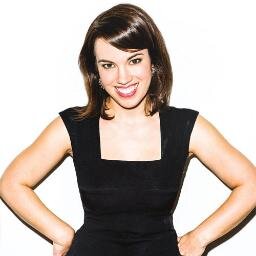 Aside from subways and key shopping areas, the magazine will also be handed out during Toronto events that target similar audiences as The Kit. Another distribution proposal being explored is using Uber taxis as carriers of the magazine – a novel idea employed this February by Refinery29 during New York fashion week.
This year the pop-up will be solely in Toronto, and next year the plan is to roll the magazine out to two other undisclosed Canadian cities.
Running the new mag on the editorial side will be new editor-in-chief Laura deCarufel (pictured left). Currently on maternity leave, deCarufel will not officially take up her post as editor-in-chief until Aug. 4, although she will stay involved in the interim. Previously deCarufel has worked with Hardly Magazine, Fashion Magazine and, most recently, as the executive editor of Elle Magazine.
In recognition of its fifth year anniversary in October, The Kit will also be producing its largest newspaper offering to date, as well as holding some events of its own. Further announcements regarding its print and digital plans will be made in the coming weeks.