Globe and Mail has highest circulation in Canada: AAM
The paper had the highest average circulation for the past six months, with La Presse reported as having the most digital editions.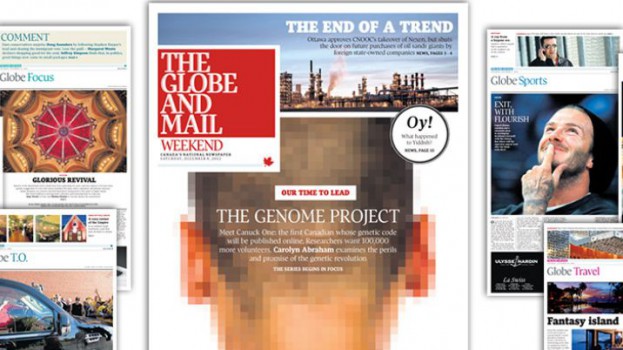 The Globe and Mail had the highest total average circulation in Canada for the past six months, according to the latest report from the Alliance for Audited Media.
The report measured print and digital circulation for 28 titles in major cities across Canada for the six months ended March 31, 2015.
La Presse's LaPresse+ had the highest reported digital editions overall, with 165,345 non-replica copies reported for the six-month period.
Quebec's La Soleil reported the highest replica digital editions for the period, with 13,931.
Total circulation print:
Toronto-based:
Globe and Mail: 179,469
National Post: 121,634
Montreal-based:
La Presse: 102,476
Monteal Gazette: 55,438
Vancouver-based:
Sun: 78,760
Province: 70,891
Total digital editions:
Toronto-based:
Globe and Mail: 149,602
National Post: 62,397
Montreal-based:
La Presse: 165,345
Montreal Gazette: 28,033
Le Devoir: 12,342