New app targets parents on the go
Today's Parent is going mobile-first with the launch of a new app targeting millennial parents.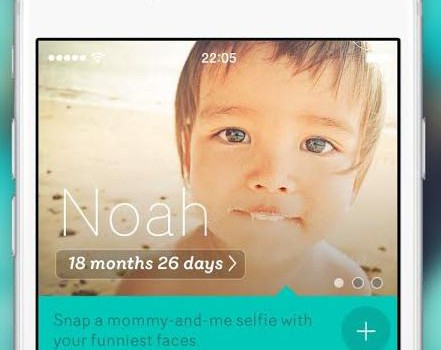 Targeting millennials is a notoriously difficult task, but how about trying to catch the attention of members of that group that are also chasing after a toddler?
Today's Parent is going mobile-first in order to reach millennial moms and dads, adding a new free iOS and Android app called Today's Parent My Family.
The launch of the app was driven by the insight that 60% of visitors to Todaysparent.com come via mobile devices, along with the knowledge that the magazine's audience is a mobile-first group, says Penny Hicks, group publisher, Today's Parent.
Today's Parent My Family is able to be personalized, with users selecting the stage of pregnancy or age of children that best represents them. Advertisers can then target spots against those selected groups.
Features on the app include a digital scrapbook tool called Storybook that allows people to collect photos and videos and share them through social media or email; trackers that help parents record their baby's naps and feedings and a potty training tool.
In addition to standard mobile ad units, clients can also purchase sponsorships around any of the app's features, or create customized programs with the brand.
A marketing campaign promoting the app to users launches this week across Rogers Media's broadcast, digital and radio channels.