CTV orders a third season of MasterChef Canada
CTV topper Phil King on why MasterChef, set to go into production again this summer, earned a new-season order.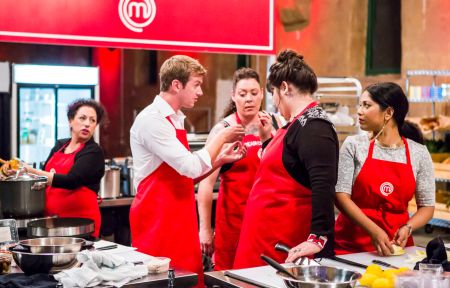 MasterChef Canada is coming back to CTV for a third season. The series has proven itself a winner on CTV and earned is place in next year's lineup, said Phil King, president – CTV, sports and entertainment programming at Bell Media.
"When all your revenues come from ad revenues, you better have lots of hits and you better have hits in a demographic that advertisers desire, and MasterChef hit that," says King.
Season two of the series is current airing on CTV and is, according to Numeris data provided by Bell Media, the number one Canadian series for the 18-to-49 and 25-to-54 demos for the broadcast year to date. It has been averaging 1.6 million viewers throughout the season.
The series also has the added benefit of being able to integrate sponsored products in an organic manner, a tougher play for a scripted show but more natural in a shopping-and-product-based unscripted show. It's an area King says Bell Media looks to take advantage of, albeit carefully.
"We're very cooperative, we'll go talk to Kraft or Labatt and ask what products they want to showcase this year and our development team will go back and develop an idea…but first and foremost, the importance is that it has to be entertaining to the viewers, if not it gets thrown out instantly," King said.
The third season of MasterChef Canada, to shoot this fall in Toronto, will see the return of chefs Michael Bonacini, Alvin Leung and Claudio Aprile as judges. Casting promos for home cooks are already airing during primetime on CTV. 
"Casting is key…that's how we cast a wide net and get a big variety of Canadians coast to coast representing all regions of Canada," King said. "You can't just make a clone of the same show every year; that just makes it boring. How do you mix it up, how do you do something that people haven't seen before? That'll be something that we'll be working with the producers on this summer."
The previous two seasons of the series also found success when production took the cast and crew outside the studio to Cirque du Soleil, the Air Canada Centre and even a boat cruise. King says more out-of-studio experiences are planned for the upcoming season.
From Playback Daily