Blog: TV as the great connector
Michael Neale, chief commercial officer at MediaCom Canada, on why this year's upfronts should focus on TV as a connecting system, not just as a ratings platform.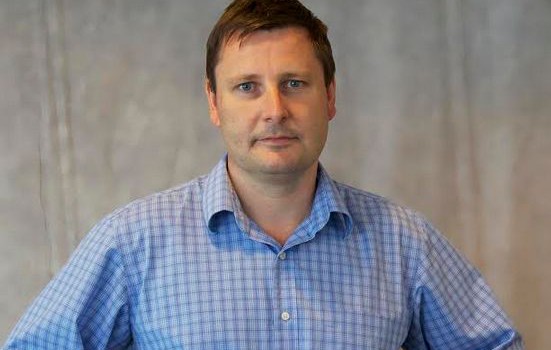 By: Michael Neale
It is approaching that time of the year again when broadcasters will be presenting their new programming to media buyers and advertisers in the ever-continuing ratings war as a proxy to gain marketing budgets.
In recent years, of course, broadcasters have said that having the best content and ways for consumers to interact with it across screens is the winning formula.
How should we be thinking about TV this year, as we see the new shows that will be presented as winners at the upfronts, given that we now have the ability to measure the impact of the platform better than ever.
To set the stage, let's consider the facts on viewing video content:
• TV has the most time spent on the commercial messaging opportunity with the average of all viewers 2+ watching 19.5 hours a week, even teens aged 12 to 17 are watching commercial television 12 hours a week.
• If we now look at video in the digital space, the behemoths of Google and Facebook only deliver a video viewer at 45 minutes a week and one hour a week, respectively. In terms of commercial messaging, the opportunities are highly limited with Facebook having no ads per video.
• The outlier in digital video is of course is Netflix at 4.25 hours per-person viewing a week, however absolutely no commercial opportunity on the platform.
• The reach potential of the TV universe for all viewers aged 2+ at 98% of 35 million is superior compared to Google video, which reaches 23.3 million video uniques a month; Facebook at 14.7 million and Netflix at 2.6 million respectively.
I will stop being the warm-up act for the broadcasters now that the point has been made on scale and importance of content regardless of technology platform. I'll turn and touch on the exciting opportunity to show TV's relevance in a connected system.
Thinking about connected systems and how TV plays an important role, may I first use a quick analogy.
Imagine you (content) have booked a trip to Europe this summer, the most effective and efficient way to get there will be by plane (TV), and once on board you relax and enjoy the experience. On landing in, say London, you have choices in how to get to your hotel and take a cab (digital video), the journey is quite short but you have opportunity to interact with driver. You arrive at your hotel (search engine) and plan your desired experience, perhaps visiting one of London's many free museums (KPI).
As you can appreciate, to get to the museum, several distribution channels had to connect as flying direct would be impossible.
The power of TV is in connecting channels to distribute content in the most effective and efficient way. Furthermore, through modelling, we are able to map the contribution of TV to a clear business outcome.
The following examples are real insights, based on MediaCom research, that the above argument is built on.
• Online hotel bookings show a clear correlation between TV activity and search activity.
• The automotive category sees TV as the most effective lever in brand consideration with the consumer having no more than three brands in mind underpinned on brand health and recognition.
• In the QSR category TV is the leading brand awareness platform before a choice to purchase online or in person is made.
When you sit in the Canadian upfronts next month, think about how the TV content will influence other channels. View that new show as the beginning of a connected journey, which will ultimately end with an outcome, versus the ratings war which is only a part of TV's connected systems potential.
Michael Neale is the chief commercial officer at MediaCom Canada.