Blog: The future of TV is programmatic tech
Exchange Lab's Nikki Hawke on the current barriers to programmatic TV, and why the industry needs to move forward in order to avoid playing catch-up on the platform.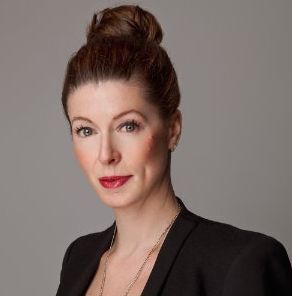 By: Nikki Hawke
Programmatic TV has quickly changed the face of digital advertising, and as it continues to evolve, the industry tries to keep pace and predict what's to come in this category.
There's no question that programmatic offers both brands and consumers improved targeting and efficiency. And despite the fact that programmatic is the way of the future,  the ideal infrastructure to execute ad buying programmatically on television doesn't fully exist yet. But that's no reason to shy away from it.
TV has long been the dominant form of media through which brands connected with their audiences, adapting to ever-changing consumer needs and lifestyles. Over the last 10 years, however, the evolution of technology has resulted in rapid changes in consumer behaviour. That hasn't lowered the value and emotional connection of TV content but it has changed its consumption to multi-screen.
According to eMarketer, the time spent per day by U.S. adults on video through TV is declining, while digital video consumption is on the rise. In 2011, the time spent with video on digital devices totaled 21 minutes daily. In 2015, U.S. adults are expected to spend an average of 76 minutes daily with video on digital devices. There is a downward trend in the TV revenue slope and, according to IAB Canada, brands are investing more in digital media than television for the first time in history.
These changes are an organic result of new offerings. Viewers don't need to be tethered to appointment television when subscription-based models such as Netflix, Shomi and Amazon Prime let them access the same content across devices whenever they want. These models  have also taken some of the power away from major distributors who have traditionally been the decision-makers. The popularity of these subscriptions proves that consumers prefer this model, with Netflix announcing the addition of 4.9 million subscribers in the first quarter of 2015.
Given this landscape, digital advertising has embraced technology and programmatic ad trading. It's time for TV now to do the same to retain its revenue share. So what are the key considerations for marketers? I'll highlight four areas worth tracking.
The value of data
A few obstacles still stand in the way of making programmatic a fully functioning offer. The lack of a single accepted measurement tool to use data to target in real-time through this medium is a chief concern. The industry needs to push for consistency so we can measure data across channels.
Once this improves however, brands have a huge opportunity to gain a more thorough understanding of consumer behaviour through more robust data sources including cable subscriptions and individual user login details for subscription services like Netflix and Shomi. Programmatic technologies provide marketers the opportunity for real-time reaction to events through actionable insights and analysis. Using audience demographics, programmatic automates manual ad buying, allowing brands to buy ads in advance or in real-time more efficiently.
Programmatic products such as TV Sync use technology to enable the amplification of TV advertising through digital data sets, allowing brands to interact across all touch points and screens. For example, a competitor may broadcast an ad on TV and, in response, its rival brand serves an ad on a viewer's tablet just moments later.
Viewability as a metric
Viewability has been a concern since advertising began; print, outdoor, and TV are no different than digital when it comes to the challenge of determining who is consuming an advertisement. A viewability level of 100% is not currently possible for TV, or any other channels. One of the benefits of programmatic and data-driven advertising is increased accountability. However, new MRC audience metrics based on gross rating points (GRPs) are one further stepping stone to TV-style ad pricing in digital. This would offer a possible solution to a universal viewability metric across media.
Barriers to programmatic TV
A significant barrier for adopting a programmatic approach in the television industry is the current view of "us versus them." TV executives need to be convinced that real-time bidding (RTB) can drive an increase in yield at peak times as well as down times, and that it can improve and enhance the well-established trading model currently in place. What was once a static price for inventory is now fluid.
We have seen the first TV programmatic bidding process with Mondelez and its Super Bowl ads for Oreo and Ritz, albeit in advanced auctions. This is the first step to true bidding automation in television and where one brand begins, more are sure to follow.
Moving forward
Both TV and digital enable brands to connect with their audiences emotionally and although digital offers audience buying at a more granular level, television will soon fall in line.
The fact is that the world of media trading is moving much faster than anybody believed it would. According to eMarketer, programmatic proportion in the U.S. was above 50% in 2014, approximately three years ahead of schedule. Programmatic technology is the connective tissue between brands and consumers and is an inevitable part of the future of TV. We are all living during the digital revolution and TV is coming along for the ride – because, frankly, there is no choice.
Nikki Hawke is the VP of marketing for The Exchange Lab