Chat network lays out red carpet for brands
Waterloo-based Kik Interactive's new president of services to drive developer-rich opportunities for brands.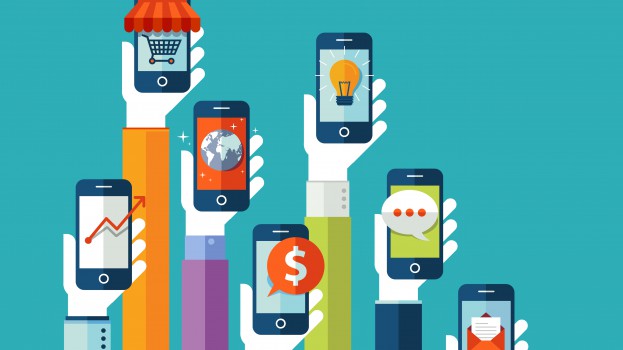 In an effort to develop a computing ecosystem that will connect brands with users, Kik Interactive has developed a new division and hired formed ad agency, Accuen CEO Josh Jacobs to run it.
The new division for services is dedicated solely to developing partnerships between brands and publishers. Jacobs will steer the company's chat app, Kik, which has mainly teen users, and work exclusively with brands and publishers, thereby strengthening its capacity to monetize its social network. Jacobs is mandated with developing a roster of partners to build "chat-based experiences" within the platform. He will open the company's fourth office, after Waterloo, New York and San Francisco, in Los Angeles.  
"[We want to] arm agencies with tools that not only to drive effective campaigns but to measure how they are doing, and how best to execute those plans," said Jacobs.
Kik has 200 million registered users on its network, with almost 70% in the U.S., as reported by the company. Canadian users account for about 3% of Kik's users. A Business Insider Intelligence report showed that, of the messaging apps surveyed, Kik came in third behind Korean Kakao Talk and Whatsapp in the amount of minutes per week that users spent on their app of choice.
Jacobs is tasked with creating development opportunities for brands to build on Kik's platform. He began his career as a software engineer and spent the first 10 years of his career building operating systems for developers. He also spent four years as CEO of Accuen, one of Omnicom's programmatic advertising agencies.
"Both experiences have taught me quite a bit about is this notion of how do you help other people build business that add value to you as a platform operator, but work on the idea that for you to succeed others need to succeed on your platform."
To actualize that goal, the new president of services will oversee the development of chat-powered businesses, providing brands with the ability to connect directly with users. Brands can use images, funny videos, or a range of options to develop conversations with their teen following. The opportunities on chat networks are far more engaging than traditional advertising, says Jones, and allow brands to participate in conversations and sustain relationships.
The company provides tools that will make it easier for brands to develop unique experiences using Kik's APIs and their own content management systems. Kik already runs two opt-in ad venues on its app: Promoted Chats and Kik Points. Through Promoted Chats, users are able to converse with brands on a one-to-one basis. And brands don't have to worry about increased human resource costs for managing these chats as Kik allows developers to come up with appropriate brand solutions such as chatbots that are programmed to respond to users with content the brand wants to share.
Inspiration for the development of brand opportunities on Kik has come from the success of Asian networks that cater to massive mobile-friendly teen markets.  The successful Chinese chat network, WeChat, rules the personal computing universe in China, and brands have been using its capabilities to enable users to flag down taxis, order food and play games.
In March, Kik – and content platform, Massively – created an interactive messaging game to build awareness of the forthcoming film Insidious: Chapter 3.
Image courtesy of Shutterstock