Transat Tours' web series targets youth market
The Montreal-based company uses a reality web series to expose potential travellers to exciting travel possibilities.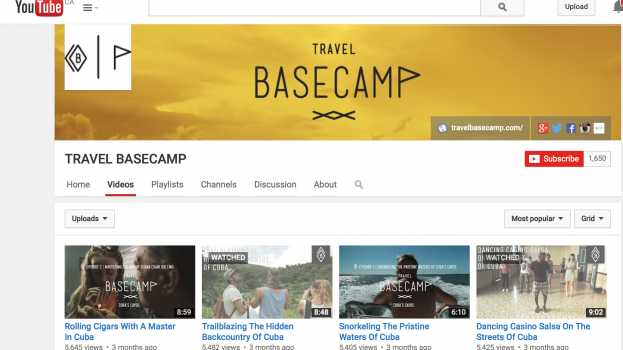 Transat Tours Canada is expanding Travel Basecamp, its documentary-style branded-content series.
Distributed via YouTube and Vimeo, the series takes potential travelers on journeys across Central and South America, to locations where the company's airline, Air Transat, flies. This week the company launched the show's Honduras edition, a series of eight episodes.
Travel Basecamp is part of Transat's long-tail strategy to recruit younger people to its all-inclusive travel programming. The series is an example of a company going straight to its target demo instead of accessing them through traditional channels.
The company, which sells all-inclusive – travel plus hotel – beach and sun vacations to 35  destinations, came up with the concept of a reality show to change mindsets around the concept. It opted to advertise on social media platforms to encourage younger travelers to buy all-inclusive vacation packages.
Toronto-based North Strategic handles PR for the campaign and Montreal-based Lacroix and Heroes Studio develops the video series.
"We were trying to reach travelers between the ages of 18 and 25 and  we wanted to let them know that there is a way to travel, all-inclusive…and still go and explore the destination where you are," Debbie Cabana, marketing director, social media at Transat Tours Canada, told MiC. "It's a nice way to show that there are many possibilities when you travel south destinations, not just lying on the beach."
To engage its audience, the company culled a list of travel enthusiasts with social media followings, and  invited them to introduce subscribers of the company's YouTube and Vimeo accounts to new cultural experiences.  
While it's difficult  to measure the impact of their campaign on sales, says Cabana, the company was more interested in getting people to think differently about all-inclusive travel, and to build its brand visibility.
Times have changed, she notes. "[Today] people need and want a story to talk about their experience when they come back home. They want to share pictures and stories on social media."