Why CBC is going big on arts, digital for 2015/16
CBC execs on the reasoning behind some of the changes in its programming strategy, and on what is staying the same.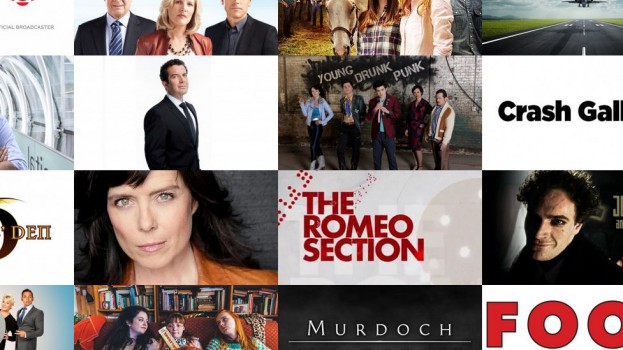 While the CBC is sticking more or less true to its scripted programming strategy for the 2015/16 season, the pubcaster's upfront presentation gave Canadians an idea of where its digital dollars will be focused in the near future: arts.
While programming the 2015/16 season, execs at the CBC wanted to increase the focus on arts programming to better meet its mandate as the nation's public broadcaster, said Jennifer Dettman, executive director, unscripted content at CBC.
When researching how to best roll out the content, Dettman said the pubcaster "recognized very happily that there are many young people who are consuming art in the digital space." As such, it provided the CBC with an opportunity to tap into a younger demo by showcasing digital arts content.
"In the past, when we have done arts programming, it has really been about a more passive experience, like putting a performance on television. This is very digitally focused, because we know that there are so many Canadians who are engaged and consuming arts content in the digital space," Dettman said.
Jean Mongeau, GM and CRO at CBC and Radio-Canada Media Solutions, says the arts push marks a return for the pubcaster after years of focusing on hockey programming. And, Mongeau adds that the lack of hockey isn't all bad, noting internal research from the pubcaster showed more Canadians were interested in arts than the sport.
"Our programming executives were keen to see us invest in the arts in a broad way, not an elitist way," he says. "To bring a distinctive offering. "
As such, the pubcaster unveiled plans at its Thursday upfront for the CBC Arts initiative, a multi-platform approach to programming arts content. Three original digital series will be housed in the CBC Arts digital hub, which will also feature interactive elements and content from other CBC platforms. It was important, however, that new arts programming be showcased on both television and digital, hence the greenlight of three new television series, including a creative competition series titled Crash Gallery.
However, the CBC is not investing all its digital dollars solely on arts programming. Sally Catto, general manager, programming for CBC English services, noted the push for digital original programming goes across all verticals. So far, the CBC has added two new original web series to its Punchline digital portal dedicated to comedy, and Catto confirmed more digital original series are in the works.
"We are prioritizing [digital original series] certainly this year. We have funding that we have allocated specifically to them, which we haven't done in the past. It's a big push for us. It goes well beyond scripted – it's in arts, it's in factual – it's all over the place," says Catto.
On the linear scripted side, Catto said CBC is largely staying with the strategy it deployed last year to focus on serialized dramas and single-camera comedies in an effort to distinguish the pubcaster from the private nets. While it's still early days, the strategy has appeared to perform well for the CBC on the ratings front. Shows like Schitt's Creek, Book of Negroes and X Company all had strong audiences, with Schitt's Creek and X Company are returning to CBC with new seasons alongside a new premium cable-style show, The Romeo Section.
"I can honestly say it is a continuation of that strategy," Catto said of how the CBC build up this year's lineup. "It wasn't 'oh, this didn't work, that didn't work' – I think it takes a bit longer sometimes to figure that out. It was really more, 'what new projects do we have coming up that are consistent with that strategy?"
From Playback Daily, with files from Val Maloney