Nissan builds on 2014′s viral Shark Week win
The automotive brand has returned as the lead sponsor of Discovery's most popular programming week of the year with a branded content play.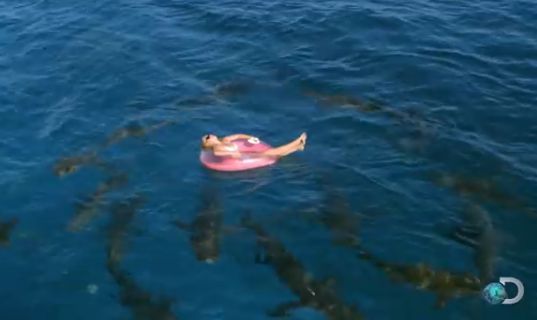 Nissan has stepped back into the water with Discovery as the lead sponsor of Shark Week in Canada.
Last year the car co and its agencies, OMD and TBWA hit a viral goldmine with a video that showed a shark on Wolfe Island, near Kingston, Ont. It was a stunt, but news media picked up on it immediately, causing a short burst of panic/intrigue before the stunt was revealed.
This year, the company took the branded content route, sponsoring In Search of Canada's Rogue Shark: Expedition. The five-episode series of digital shorts – following  GEERG (Greenland Shark and Elasmobranch Education and Research Group) founder Jefferey Gallant on his expedition to find the sharks in Baie-Comeau, Québec – will run on Discovery.ca, as well as interstitials on Discovery during Shark Week, from July 5 to 12. Promotions for the series, which feature the Nissan Rogue, begin June 27 on the channel and online.
The five episodes will be combined to run as one half-hour original special that airs on Saturday Aug. 1 at 6:30 p.m. on Discovery.
In addition, Nissan has partnered with Discovery on a contest to send a pair of Canadians on a shark tagging expedition to Bay of Fundy. The winner will be chosen through a Twitter contest with Discovery and Nissan.
Last year Shark Week averaged 196,000 viewers in the 25-to-54 demo over 14 hours of programming, and was the second most-watched edition of the themed week on Discovery since it launched in 1995. The week of programming also ranked as the most-watched primetime programming over a six-day period on Discovery in 2014 for both 2+ and adults 25 to 54.
This year's Shark Week will feature 45 hours of programming. In addition to the series with Nissan, original content during the week includes themed episodes of Discovery's Daily Planet for the second straight year.