Wayne Parrish exits Postmedia
The company's chief operating officer has stepped down amidst a round of cost-cutting measures.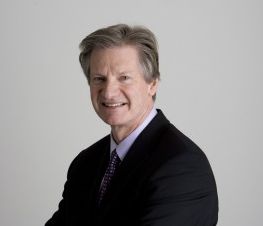 The chief operating officer at Postmedia Network has stepped down.
Wayne Parrish had been with the company for more than three years overseeing the company's transformation from a traditional print publication to a multi-media company. In a statement on his departure, he said that the company had a strong management team in place and it was a good time for him to explore other opportunities.
Parrish also oversaw the acquisition of the Sun Media brands.
The news of his exit comes on the same day that Gord Fisher, president of the Pacific Newspaper Group issued a memo to all staff at the Vancouver Sun and The Province offering voluntary buyouts.
According to the memo,  posted on the Globe and Mail's website, Fisher acknowledged the dire straits the company's print operations are facing. "National print advertising revenue continues to drop," he wrote. "And we have yet to see the bright light at the end of that tunnel. To assume our job is to patiently wait for its return is a head-in-the-sand approach we must not take."
Postmedia's Q2 2015 report showed revenues from print advertising, print circulation and digital all in decline, dropping from a combined $162 million to $145 million, with a net loss to equity holders of $58 million. This represents a $33 million drop over the same period in 2014.
The company's cost-cutting efforts are ongoing. In 2013, it sold off its Vancouver-based printing press, Kennedy Heights, as well as some other properties. In February this year it also offered buyouts to staff at the Montreal Gazette and the Windsor Star.