Blog: Cannes – the revenge of media
Karine Courtemanche, president at Touche on the transformation that has happened along the Croisette, and an app to help festival-goers get a cocktail.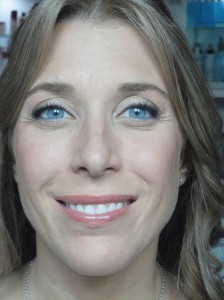 By: Karine Courtemanche
I first came to Cannes in 2002. I was 27, on a scholarship after finishing top of my graduate class, ready to rock La Croisette. I quickly realized that the only way to work my way into the best parties, was to pretend to be a creative or, even better, to work for a production company. That's how I managed to sneak into the infamous Shot party, and I still carry a Shot drink chip as a lucky charm in my wallet.
Incidentally, after a week of great success at pretending to be a creative, I developed a theory that says it is unhealthy for anybody under 30 to attend Cannes. I feel your pain, Young Lions!
Then, I went on a decade-long dry spell. I only returned to Cannes in 2014. And it was a shock : media had taken over Cannes. To many, it was a subtle, gradual shift over the years. After 12 years, the before and after was remarkable. The truth about Cannes is it's now a media event, where the powerful new media and digital companies have turned Cannes into a networking paradise!
Walk down the Croisette and you will see that the beach restaurants are all turned into the private domain of the Googles, Microsofts, Twitters, and Facebooks. The large agency network flags that flew there on my first year, – TBWA, Ogilvy, JWT- have all been relegated to other less visible locations.
It is sweet revenge to sneak my creative friends into the most sought-after media events. And I do so with pride: our business is filled with the most wonderful people and it's a great community to be a part of.
Besides the parties, another great part of Cannes, is testing out new products. One worth mention coincidentally enough has to do with rosé.
Sometimes you feel an immediate need to consume rosé, and leaving the beach to fetch it sounds like far too much work. At least, that's the idea behind Rosé Time, a new Apple Watch app created for this year's Cannes Lions festival.
Developed by mobile tech company Urban Airship and digital agency Intergalactic, Rosé Time uses beacon technology to connect with festival attendees who've downloaded the app when they arrive at the designated Cannes Lions Beach VIP Area. They'll receive a simple notification: "Rosé Time?" Click yes, and a glass is dispatched to your location.
A great example of how technology can make a difference in our lives. I'll drink to that!
Karine Courtemanche is president at Touche and PHD Montreal. 
Also from Cannes:
Blog: UM's Ryan Van Dongen on the changing face of storytelling
Always wins Media Gold, Canadian Young Lions take Silver
In the jury room with… Media Experts' Penny Stevens