Blog: Three reality checks for future-forward media planners
OMD's Shane Cameron on why the industry needs to start putting everything it professes to know into action.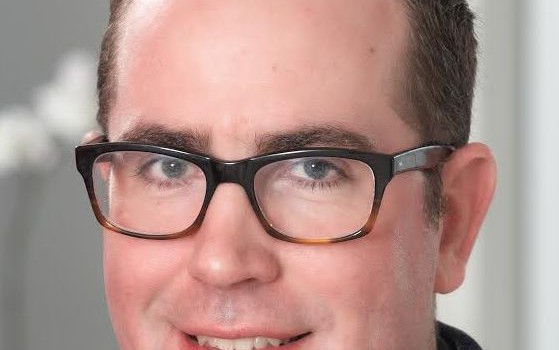 By: Shane Cameron
We've been fussing over changing times in our industry for quite some time now. Ad-tech companies, both monolithic and up-and-coming, are everywhere as digital platforms and new fundamentals of marketing crowd-out conversations on creativity in media.
The past few years in particular saw the discussion focusing on the gears of how it all works or how advertising communications could/should be working. Considering the magnitude of transition and new possibilities, it was a necessary set of reality checks to have. While the avalanche of media and technical change has been happening, for the most part, the advertising world has been chugging along on top of that change with only minor shifts in pacing, planning, and end product. With the new realities being what they are, the landscape being what it is, and absolutely no slowing of change in front of us, we have to stop wondering and start doing.
We already know access to data and using data intelligently is an opportunity and a must. We know that all entertainment formats are seeing a shift to different screens and delivery systems. We know that how people interact with brands is different. We know our acronyms:  SSPS, DSPs, eGRPS, DMPs, SDKs, our "etcs"! We know about the new-ish platforms with recently found scale with a handful of brands doing good work and all other brands looking in from the sidelines.
So, how do we act? Turns out you can't without great ideas, great execution, and a responsible plan tied back to business performance – its the type of thing that the recently passed Cannes festival historically and presently celebrates. But here are three aspects that we should be focusing on:

Authenticity: This word is not new to anyone who has been doing brand planning responsibly, but in the context of a landscape with Periscope, Snapchat, Apple Music, Twitter, Kik, Instagram, YouTube and beyond, it's important to revisit. Platforms develop a utility or entertainment-based experience, draw in hundreds of millions of global users and then advertisers begin to find opportunities within it. Media growth has occurred on platforms that are perceived as (and actually are) highly personal experiences. There has been such a rush to be innovative or to chase the audience that more brands than not have entered platforms with a clear purpose. These are mass reach channels that are designed to have a hyper personal user experience. Content is king. It's not just an overused catch all statement and brands are going to need a lot more of it and the planning/production considerations that go behind it are going to evolve dramatically over the next 12 to 24 months.
Ubiquity: It has been said that if a person searches for a category or a provider of goods or service, a brand that does not show in results may as well be non-existent. The truth here is about where people are spending their time. The entertainment and news industry's delivery system has changed, and while there are many places with opportunities for scale, brands are nowhere to be seen. Advertisers and agencies unquestionably need to consider what those areas of scale are and whether they can have an effective, logical presence on them.  If so, go back to the first point – net new authentic content will be required.
Simplifying the lexicon: We work in a complicated industry with no shortage of tremendous opportunities created by new technology and methods. There was a definitive conclusion amongst the brands that were in attendance in Cannes that almost everyone who talks about this change sounds like Charlie Brown's teacher. It's overwhelming and there is a sense that agency people are using their glossary or recently coined terms as a badge of clout.
Outside of the advertising world, complicated breakthrough technology is only considered great when it's easily understood and used. The under-the-hood gear-head talk should continue when things are being established and made to work. But, it needs to stay at the garage. The product is the message, and the goal is business results.  The minutia of how it all works is not fit for most board rooms or conference stages. Ideas, creative, narratives and wonderful, architectural work – these are the things we need to spend more time talking about.
Shane Cameron is the chief innovation officer at OMD Canada.