Miles Nadal resigns from MDC
The holding company's founder and CEO departs as an investigation by the SEC continues.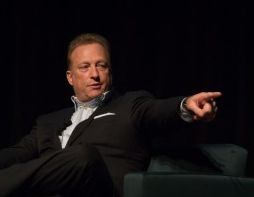 MDC Partners announced late yesterday that founder and CEO Miles Nadal had retired from his post amidst an ongoing investigation by the Securities and Exchange Commission (SEC) in the U.S.
Nadal is also resigning his post as chairman of MDC's board of directors. Scott Kaufman, who had previously been presiding director on the board, has been appointed Nadal's replacement as chairman and CEO. Irwin Simon, a member of the board, will take over as presiding director.
At the end of April, it was revealed that the company had been under investigation by the SEC since October 2014 for its accounting practices, trading information and improperly charged expenses by Nadal. At the time, Nadal had agreed to reimburse MDC for $8.6 million, with an additional $1.88 million added to it according to yesterday's announcement. Nadal will also have to repay $10.58 million in retention costs received since 2012.
Nadal, who reported compensation of $16.8 million last year, is among Canada's highest-paid CEOs and was the highest paid holding company CEO last year.
Yesterday's announcement also came with the news that MDC's chief accounting officer Michael Sabatino had resigned as well and would repay $208,535 in bonuses received since 2012. Last month, it was announced that Stephen Pustil and Lori Senecal would be resigning as management directors on MDC's board, though Pustil remains vice chairman of MDC and Senecal is still CEO of CP+B and president and CEO of the MDC Partner Network. Two independent directors, Clare Copeland and Michael Kirby, resigned from the board before their terms had expired, at the same time as the company began a search for more independent directors.
MDC's press release stated that the announcements were not expected have any impact on its financial statements and remained on track to meet expectations for its second quarter results, which will be announced Aug. 6.
Nadal founded MDC partners, then known as Multi Discipline Communications, in 1980. The agencies that the holding company operates in Canada include Anomaly, KBS, Bruce Mau Design, Veritas and Union, as well as 72andSunny, CP+B and Doner elsewhere. Earlier this month, it announced the launch of Antidote 360, a new healthcare-focused agency.
Image via Toronto Social Review