A new face for BBC World News
The British Broadcasting Corporation has released its video-heavy new international app rich with pre-roll inventory.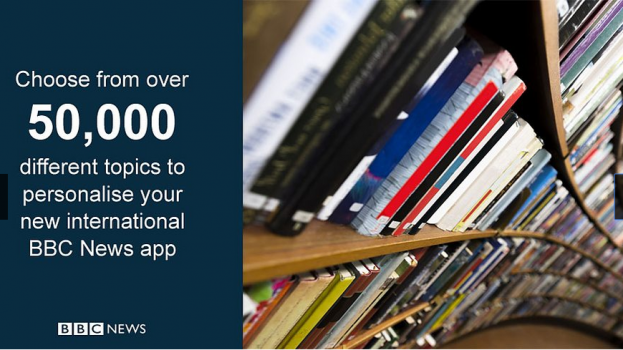 BBC Global News has a new face on mobile. The British publisher has come to market with a new international app that showcases more video coverage of global events than ever before.  
BBC's free World News app, which launched in 2010, has been downloaded 40 million times across 200 countries, including Canada. It targets Canadian and American audiences with a dedicated news channel and offers localized ad inventory for Canadian buyers.

Redesigned with a focus on video – and the accompanying new ad opps – other new features on the app include a customizable news feed, a wider range of BBC content and live radio streaming.
According Nick Ascheim, SVP, consumer digital for BBC Worldwide, there has been a strategic push by BBC towards creating more video content for the site over the past year, which means increased opportunities for pre-roll advertising available across the broadcasters' platforms.
"In general we've seen a great deal of demand in mobile for our advertising and along with the migration of consumption we are seeing the ad dollars go there," says Ascheim. "We've now standardized all our ad offerings across all of our platforms."
The same ad  - with standardized sizing and pricing – can now be purchased for the app, mobile, desktop and tablet.  Standardized ad sales were rolled out across platforms in advance of the new app, giving advertisers a great deal more scale with a single purchase, says Ascheim.
Richard Porter, editorial and digital director, BBC Global News, attributes the redesign to research and reader feedback. "Our audiences also told us that they wanted more content, in particular they've been asking us for more in-depth content and video."
By far the most significant change in the new design is the increase of video content, according to Ascheim. "Video is much more front and centre in the new app than in the old. One of the great things we've seen since the launch of the new app is some incredibly promising numbers on video consumption."
For example, under the "Top Stories" section of the re-designed app, new stories appear on a video banner carrying the most-watched stories by region allows viewers to flip through it and click on a news video of their interest. 
Ascheim noted that video consumption had doubled in the first week after the July 10 launch of the new app compared with how much video was consumed on an average week before the launch. Some of this is attributed to the redesign and also to improved back-end tech that has removed buffering and delays.
More than 50% of BBC readers consume news on mobile and tablet compared with 28% in 2012.
Porter says the publisher has plans to extensively cover the Canadian general elections while the BBC's Tom Brook will be on ground to cover the Toronto International Film Festival.  Coverage of business in Alberta and travel across Quebec will also pop up on the app.