Blue Ant's strategy clicks with Canon
The digital imagery company is targeting an untapped market by creating content for baby boomers online.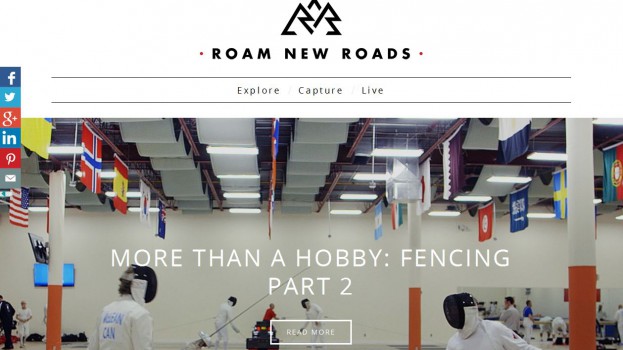 According to Ryan Fuss, SVP of media solutions, the content marketing arm of Blue Ant Media, says the company has found an untapped lack of digital content for baby boomers, and it's filling it with a new project for Canon.
The media co has launched "Roam New Roads," a multi-pronged digital project with a website, Facebook page and YouTube channel all providing written and video content that focuses on arts and culture, real estate, sports, travel and family for those over the age of 45.
Aside from Zoomer magazine, there isn't a lifestyle hub in market that targets boomers, says Lindsay Wilson, senior content manager at MediaCom Canada, who did the media on the campaign.
"When people think about boomers there are a lot of misconceptions," she says. "They are online more than you might think, especially on Facebook."
Because of that insight, the project is zeroing in on digital, with less of an emphasis on TV than previous work for the brand targeting boomers, says Wilson.
"Focusing more on digital for the group was an 'aha' moment for the target," she says. "When they're engaging with content they're more likely to stay longer and learn more. And it's a shorter purchase funnel."
Content for the digital channels will be updated by Fuss's team of over 30 content creators at Blue Ant, with Canon-branded videos and editorial features including nine tips for taking better photos and protected places in Canada to add to your bucket list.
The online content will be promoted across Blue Ant's channels, anchored by a 22-minute Roam New Roads special this September on its T+E and Cottage Life specialty TV channels.
Brett Gaskell, senior manager, marketing and product planning, Canon, says the hub aims to entice boomers to capture the moments they are making by revisiting old hobbies and adopting new ones.
"Boomers have always done things differently and this hub focuses on that," he says. "And photography is a great way to capture those moments."
"Roam New Roads" is focusing on Canon's Rebel DSLR line in particular, associating the planning and shots from that camera with home cooking, versus what Gaskell calls the fast food model of using your phone to snap the moment.
Wilson says this is the third project Canon has worked on with Blue Ant targeting the 45-plus demo, first dipping into the water with a web series, and this time evolving to the creation of a dedicated digital platform targeting the group.
"There is so much branded content flying around in the industry, I think the next step in the evolution is projects like this, where brands partner with publishers and create something that hasn't been there before," she says.