Op/Ed: What's driving this 'epic wave' of media reviews?
Veronica Holmes, who was most recently director of digital at Zenith Optimedia, on what she believes is driving the spate of reviews in Canada.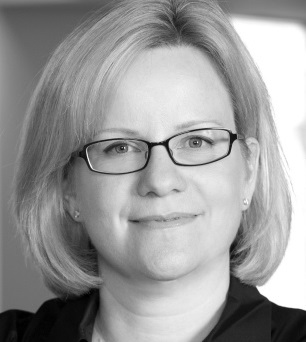 By: Veronica Holmes
Over the past 12 months I can recall seeing some bombastic headlines around the issue of media reviews. I've seen it referred to as a tsunami and a flood, and in keeping with the ocean-disaster theme another title turned agency heads towards an "epic wave." It was epic alright; globally the reviews translated to $25 billion of media spend.  I did what I could to catch up on all the reading, I talked to industry experts and I reviewed data from RECMA to better understand what was precipitating this activity.
Here in Canada, I estimate over $500 million of media spend from more than 20 marketers has moved agencies in the last six months.  That's 6% of total agency billings in Canada, as per RECMA, and with some large global accounts yet to be decided, it could easily top 10% by year-end. What does that mean? For one, its twice the rate of change when compared to 2014.  More importantly, however, a closer look shows that long-term relationships are at stake with clients ending seven-year-plus relationships with their agencies.
But what's driving reviews given that it is no small task for either the client or the agencies invited to pitch? Generally, reviews include several stages: expressions of interest, capability presentations, plan presentations, agency visits and negotiations of contracts. Often a pitch consultant is hired to provide perspective and to help marketers manage the process.
So why have there been so many reviews this year? In my view, the reviews are driven more by fear than by the much-touted lack of transparency.
There has been conversation around transparency. Some have indicated that it is a key driver for the reviews. But I disagree. Any questions around rebates, business practices, and double-dipping on fees would prompt a discussion between a marketer and their agency, maybe even an audit, or it could lead to a renegotiation of the contract. Relationship management via a review seems inefficient. Moreover, in most of the latest reviews the incumbent has been invited to participate, which leads me to believe that transparency is not the focus.
A host of other factors – regular mandated reviews, HQ-dictated, procurement-led reviews focused on cost-cutting, consolidating with a global agency to centralize media strategy – are what normally drive reviews.
There are a few other conditions that could also inspire organizational change. A new CMO or a shuffling of a marketing team could result in the development of new relationships. A few of the media reviews in Canada fall under this category.
Coming back to fear, marketers may want a change in media strategy but that may be driven by FOMO (fear of missing out). What exactly is that? It's driven by a fear that agencies aren't on top of innovations in media [ad technology].
Marketers are increasing their investment and interest in digital media. PR, customer service, supply chain and logistics are increasingly digital-led. E-commerce is becoming a core capability for many retailers and service providers.
As such, deeply understanding how the Internet is affecting media is a must for marketers – and their agency partners. Questioning if their agency understands and is ready for the future are what gives a review its impetus – marketers want to be sure they have the right partner, with the right resources and skills.
But what is the role of the media agency and how do you determine fluency with digital media? It is a difficult assessment, with a lot of noise, that, unfortunately, only plays out over the long term.
Media vendors have direct relationships with marketers and regularly showcase insights and capabilities.  These vendors, as specialists, can appear more knowledgeable and better resourced.
The news is filled with stories of success – and failures – and it may seem that everyone else knows more.  There is an expectation that agencies will be on top of all of this, understand it better than their clients. That's a tall order.
Agency resources are focused on delivering planning and buying outputs. These outputs are aligned to agency compensation. Margins are thin and, outside of finance and admin roles, there are no resources that aren't tied to those outputs.
In a review, agencies put their best people on the job and drop their regular duties to develop the plan for a prospective new client. A new agency will often look a lot more interesting to a marketer. The incumbent's presentation may leave clients asking, "where was this thinking day-to-day?"
Thought leadership and digital know-how comes via the unique perspective and experience that an agency has.  Perspective gained from the work of their other clients, from meeting with every (or almost every) media vendor, from their global or network partners.
Perhaps these reviews will herald new relationships where the agency and marketer can learn together, share accountability for thought leadership and partner with media vendors who can provide insights and resources. It cannot just be business as usual.