ICYMI: Cineplex announces second Rec Room in Alberta
In case you missed it: Shaw Media builds its content team and ZoomerMedia tasks one of its own to build its TV content strategy and evolve its platforms.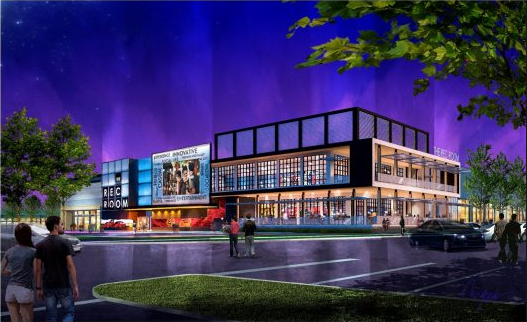 Cineplex builds new social destination space
Cineplex Entertainment has announced a new location for its social destination space. The media and entertainment company is opening up the second Rec Room in Calgary in December 2016. The dining, amusement, gaming and entertainment space is the second space of its kind for Cineplex and also the second one in Canada. It will be located in Deerfoot City, an Alberta mall and will occupy 50,000 square feet of space. The company is still ironing out details around ad opps for the space. Stay tuned!
ZoomerMedia promotes insider to VP for TV division
Beverley Shenken has been announced as VP, content & general manager, for ZoomerMedia's limited television division.
Shenken has been in the broadcast space for three decades and is tasked with content strategy across all platforms for the TV division, as well as handling acquisition of US and international series and movies. She will also be responsible for daily scheduling and broadcast operations for the media company's four television channels – VisionTV, ONE, Joy TV and HOPETV.
Shaw Media builds original content team
Shaw Media has added a list of new hires to its original content team, while promoting some of its staff. The team is helmed by Christine Shipton, SVP and chief creative officer, and Lisa Godfrey, head of original content, to develop programming, which includes original series and co-productions, as well as the creation of multi-platform content and developing domestic and international partnerships.
The new team includes Robyn Hutt as director of factual content, Krista Look as director of lifestyle content, Rachel Nelson, as director of original dramatic content, Lynne Carter as manager of factual content and business affairs, Nancy Franklin as manager of original lifestyle content, Marni Goldman as production executive, lifestyle and Larissa Laycock as production executive, lifestyle.