Dove finds its Niche
The Unilever brand becomes the first partner in Canada for Twitter's Niche social content creation business.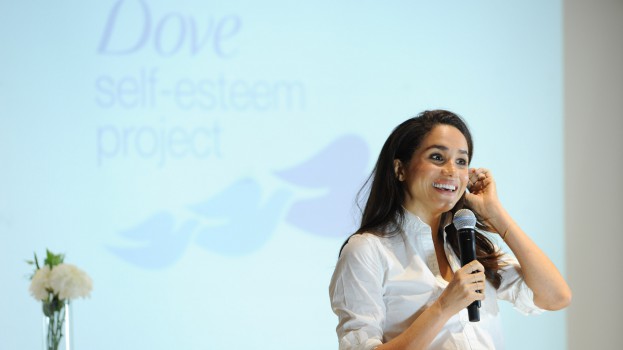 Twitter Canada has launched its first partnership between its Niche social media content creation business and a Canadian brand.
The partnership brought together Dove Canada and social media creators "Eh Bee Family" – specifically "Mama Bee" – for the Unilever beauty brand's "#InspireConfidence" event on Tuesday night.
The Eh Bee Family is a Toronto-based family with a presence on Vine, YouTube, Facebook and Instagram. The family of four has built its following on interest in funny, short family videos that they began uploading on Vine and YouTube more than a year ago. The family's YouTube channel has over 800,000 subscribers and Mama Bee is the female head of this quirky foursome.
Niche, meanwhile, is Twitter's professional network for social media creators developed to help them grow and monetize their audience.
The partnership with Twitter Canada launched new materials for Dove's Self-Esteem Project, aimed at teachers, parents and youth leaders who run workshops that tackle things like photo manipulation in the media and healthy self image.
For the event itself, and to promote Dove's updated workshop materials, "Mama Bee" will be sharing social content such as Vine videos under "#InspireConfidence" over the next few weeks.
MamaBee is so happy to participate in the Dove Self Esteem Workshop! #InspireConfidence #sp @DoveCanada pic.twitter.com/8NHqE5GHlL

— Eh Bee Family (@EhBeeFamily) October 7, 2015
"For us, I think it was important to make sure that we were partnering with an influential woman who was very much aligned with our brand's values," says Diane LaBerge, marketing director at Unilever Canada.
Dove Canada worked with media agency Mindshare for the Niche partnership and Ogilvy Toronto on digital (including Periscope during the event), with Harbinger handling PR.
Twitter acquired Niche early this year after seeing success with brand partnerships in the U.S., including Hewlett-Packard's "#BendtheRules" campaign, which eventually led to several Vine videos made into a TV spot. Niche has also worked with brands in the U.S. including Dove, Coca-Cola, Pizza Hut and BMW.
"The whole beauty of Niche content is that it's authentic to the creator's audience," says Jamie Michaels, head of brand strategy at Twitter Canada. While Twitter provides creators with a brief related to whatever a brand is doing, the creators also have a high degree of flexibility, so the content feels the same as unbranded work, he notes. "It's all about telling the story through the eyes of that creator in the style of their own platforms."
What's more, the partnership is allowing Dove to continue the conversation around its "#InspireConfidence" push, adding an "after" element to the event (capping off pre-event tweets promoting it and live-streaming the talks via Periscope).
The "#InspireConfidence" event, which featured UN Women ambassador and actress Meghan Markle (known for her role on Suits), motivational speaker Molly Burke and self-esteem expert Lisa Naylor, was also a partnership between Plan Canada's "Because I Am a Girl" program and Dove, in the lead up to International Day of the Girl on Oct. 11.